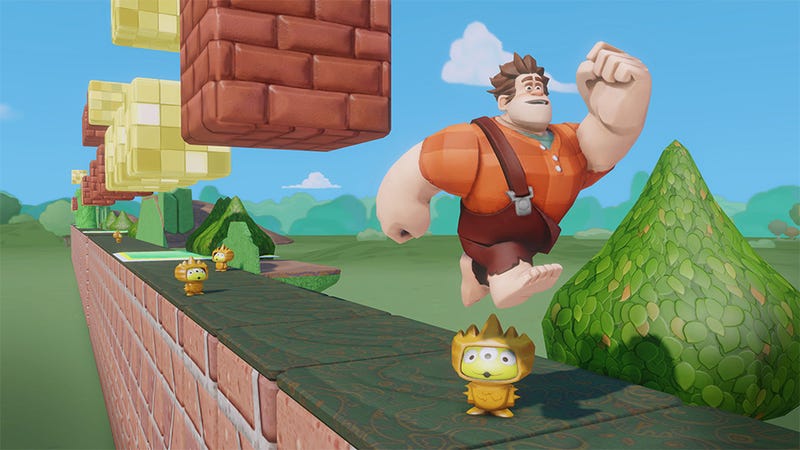 As my hour with Disney Infinity's Toy Box mode at the San Diego Comic-Con came to a close, producer John Vignocchi had dressed up The Incredibles' Dash in the wings from 1981's Condorman and was attempting to recreate the movie's flight scene.
This was after we used the game's camera tools to create a 2D platformer and put together an impromptu soccer game, complete with score-keeping goals and celebratory fireworks. Before those projects I spent some time flipping through the Toy Box inventory. I drove Mickey Mouse's old-timey jalopy about the colorful playfield, behaving myself until the urge to affix missiles to the side became too strong. I wore Buzz Lightyear's jet pack. I piloted a Recognizer from Tron.
I realized several childhood dreams in the span of an hour — and that's including the 20 minutes or so Vignocchi spent guiding me through the Pirates of the Caribbean Tortuga playset, demonstrating the open world, quest-based adventures awaiting children who'd rather have a more guided experience. I highly recommend giving the pirate ship battles/travel a try — those wave physics are a trip.
But I was there to see the Toy Box, and the Toy Box is a trap that will devour the souls of children and adults alike. The excitement I displayed previously for the creative game mode was the excitement of uniformed, imagined potential. Now it's real, and it's even better than I had hoped.