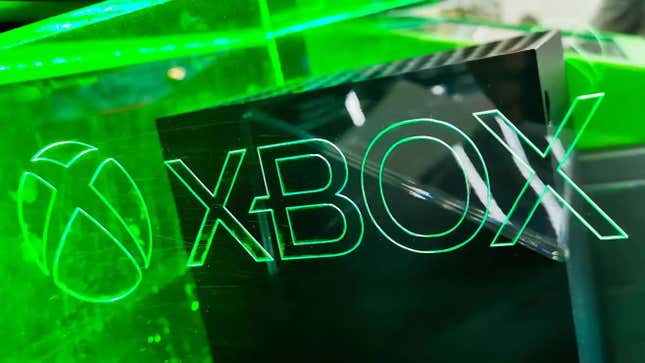 Microsoft will raise the price of its more powerful Xbox Series X console in certain countries around the world and increase the cost of a monthly Game Pass Ultimate subscription by $2, it confirmed in a statement to The Verge. The hikes come after Sony made a similar move with the PlayStation 5 in 2022.

Thank You, PS Plus, For Making My Backlog Even Bigger
While the Xbox Series X will remain $500 for the disc version in the U.S., it's going up to €550 in Europe, $650 CAD in Canada, and $800 AUD in Australia beginning on August 1. On July 6, the price of Game Pass will jump from $10 to $11 worldwide, while the cost of Game Pass Ultimate will increase from $15 to $17. PC Game Pass, where Microsoft has been gaining the most subscribers recently, will remain $10 a month. The news comes as Microsoft prepares to settle a legal fight with the Federal Trade Commission over its plans to acquire Activision Blizzard and as it prepares to release Starfield day-and-date on Game Pass.
"We've held on our prices for consoles for many years and have adjusted the prices to reflect the competitive conditions in each market," Kari Perez, head of communications for Xbox, told The Verge in a statement. "These Game Pass price adjustments are not related to the Activision Blizzard deal, and are intended to match local market conditions."
Microsoft Gaming CEO Phil Spencer hinted that these price increases were coming last October. "We've held price on our console, we've held price on games... and our subscription," he told The Verge at the time. "I don't think we'll be able to do that forever. I do think at some point we'll have to raise some prices on certain things..."
After marking the cheaper Xbox Series S down to just $250 for the holiday last year, it's now back at its full $300 price. New Xbox blockbusters like Redfall and Starfield, meanwhile, have been raised to the $70 price point that's quickly becoming standard for "next-gen" releases. And rather than offer an improved console at a lower price, Microsoft recently announced a new, more expensive Carbon Black Xbox Series S with a 1TB SSD for $350.
The increased price of Game Pass will be a tougher pill for some players to swallow, even if the September launch of Starfield might briefly dull the bad taste. Similar subscription services in the streaming world like Netflix, Max, and Disney+ have all raised prices in the last year. And Sony's own competitor program, PlayStation Plus, rolled out additional, more expensive tiers in 2022 that it now says are as popular as the base subscription.