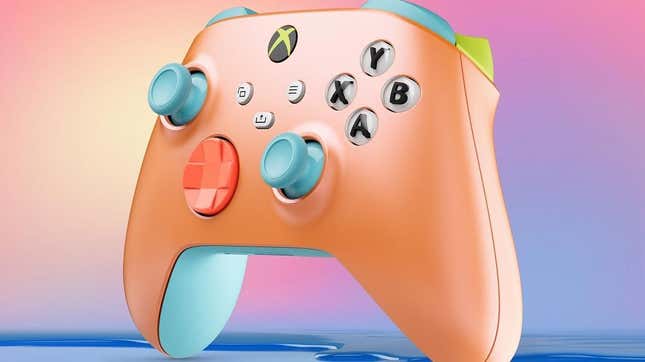 Game Pass PC is full of great games, and a new referral program now lets you invite friends to play them with you free for two weeks. The new benefit arrives alongside Redfall, Xbox's latest co-op shooter featuring an eerie open world and lots of vampires.
Thank You, PS Plus, For Making My Backlog Even Bigger
Announced over on the Xbox Wire blog on Tuesday, the New Friend Referral program is a perk for every Game Pass Ultimate and PC subscriber that lets you essentially gift up to five 14-day free trials of Game Pass PC to friends and family who have never been enrolled before. While both console and PC users get access to it, the free subscriptions are only for Game Pass PC. Not bad.
Read More: The 25 Best Games On Xbox Game Pass
Microsoft is pushing it to promote Redfall, which lets you host matches of up to four players and supports cross-play between Xbox Series X/S and PC. But there are plenty of other great candidates as well, from Rainbow Six Siege to Minecraft Legends. On the single-player front, Hi-Fi Rush and Wo Long: Fallen Dynasty are also some of the best games of the year so far on Game Pass (though Wo Long, a Souls-like, still has some performance issues on PC).
The perk is an obvious play by Microsoft to try and boost Game Pass subscription numbers on PC. Growth of the Netflix-like game service has slowed on console, according to Microsoft Gaming CEO Phil Spencer, but remains strong on PC. The free referrals are one way to pump those up, especially as Microsoft's gaming division struggles on the hardware front.
It's a shame that players who send out the perks don't seem to get anything in return if their friends or family end up subscribing for real. It hardly beats the $1 for the first month deal that Microsoft recently canned, either. And again, it's only for Game Pass PC, rather than console players as well. Still, it's a nice way to temporarily send a couple hundred free games to the PC gamers in your life.