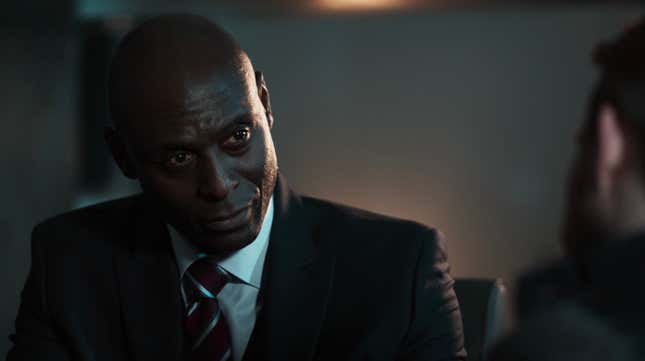 Quantum Break, Remedy Entertainment's ambitious 2016 video game/TV show hybrid, is back on Xbox Game Pass after a brief removal from digital stores due to a licensing issue. This is good news, particularly if you want to see a great Lance Reddick performance.
Nintendo Showcase Standout Gunbrella Has The Best New Video Game Name Of 2022
Published by Microsoft and made by the studio behind Max Payne and Control, Quantum Break is a third-person action-adventure game that mixes superpowered shooter gameplay with TV-show-style storytelling. Starring Shawn Ashmore and featuring some goated talent such as The Wire's Aidan Gillen, Amelia Rose Blaire (Cyberpunk 2077's Theo Price), Courtney Hope (Control protagonist Jesse Faden), Dominic Monaghan from the Lord of the Rings films, and the late Lance Reddick (Destiny's Commander Zavala), Quantum Break is this experimental game that told a tight, compelling narrative about the consequences of time travel. Yeah, the shooting at its core wasn't particularly great, a middling replica of Gears of War's tried-and-true cover-based mechanics, but it was elevated by other things the game does really well, great character interactions and satisfying time-based powers among them. There's also a four-episode Syfy Channel-esque TV series baked into the game, which changes in some ways depending on your in-game actions. In that sense, Quantum Break feels like something of a callback to the FMV games of the '90s but for more modern audiences.
Read More: If You're Wondering What The Hell Quantum Break Is, Here You Go
Quantum Break is so back after a temporary removal
Unfortunately, as GameSpot reported earlier this month, Quantum Break was facing at least a brief removal from Game Pass. Folks were curious why a game that was published by Microsoft and thus console-exclusive to Xbox (though also available on PC) would become unavailable on the company's subscription service. In response to one fan's inquiry, Xbox Games' marketing vice president Aaron Greenberg said on Twitter that some licenses were set to expire, and the game would be back on Game Pass as soon as they were renewed.
And yep, Quantum Break made its way back to Game Pass on April 26 on both PC and Xbox. And since the third-person shooter isn't exclusive to Microsoft's ecosystem, you can also scoop it up on Steam for $40 if that's your thing.
Come for the shooting, stay for the Reddick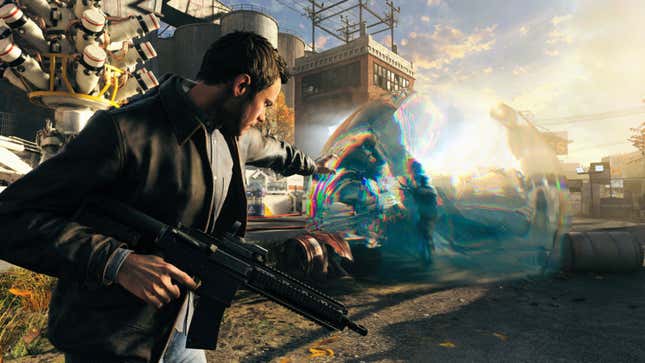 There are a few reasons to play Quantum Break: the engaging narrative, the (mostly) competent shooting, the cool-ass time-bending powers. Adding to that pile is Lance Reddick's performance, which slays the house down boots. Reddick portrays Martin Hatch, the face of the time-research organization Monarch Solutions. Without delving into spoiler territory here, Reddick brought his signature charisma to his portrayal of the enigmatic Hatch, giving him a depth that makes the character all the more relatable by the game's end.

Reddick, who passed away earlier this year, has appeared in a couple of video games besides Quantum Break. Perhaps most famously, he can still be heard as Commander Zavala in Destiny, where developer Bungie has promised there is more Reddick to come. He also has a significant role as the mysterious friend and foe Sylens in both Horizon games.
Read More: Quantum Break's Microsoft Product Placement Is Killing Me
Quantum Break remains a fascinating experiment in video game storytelling, a game for the binge TV era. Whether or not it was entirely successful remains debatable, but it did help propel Remedy Entertainment to its award-winning action-adventure game Control. And hey, Remedy is now working on Alan Wake 2. We know Alan Wake, Control, and Quantum Break all share the same universe, so who knows? We may see some of Quantum Break's distinctive storytelling techniques or gameplay elements resurface in the future.