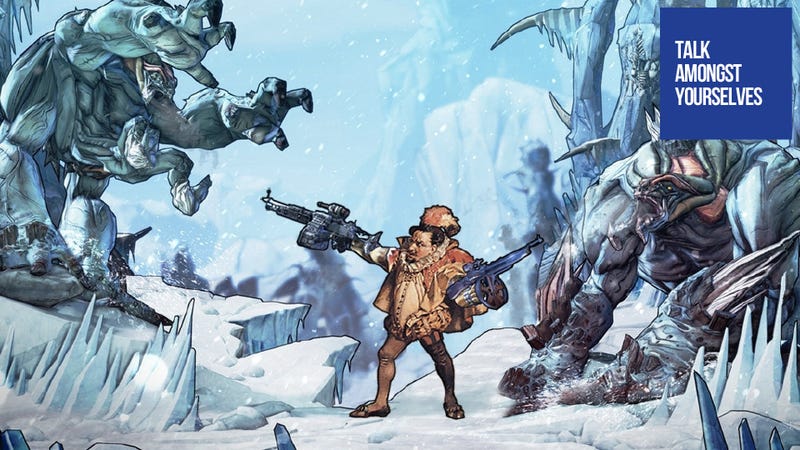 Hey, hey, Weekend TAY, how many threads have you started today? It is time to talk amongst yourselves. Discuss with those who are here. Converse, in the company of yourself and others. Speak, whilst all are present.
Big thanks to Sloober_Tooth for today's work of art. You too can be a featured TAY all-star. Just submit your images to #TAYpics. If you need directions, see this thread for details.
---
You can contact Owen Good, the author of this post, at owen@kotaku.com. You can also find him on Twitter, Facebook, and lurking around our #tips page.