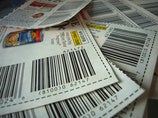 You might strike oil. Or China. Ain't much out there, but it's to be expected as the zenith of the new release season crests right before the holiday retail splurge.
Hardware
• The standard Wii config (Wii Sports, 'mote) is $20 off through Dell. [TechDealDigger]
• The typical PS3 Slim SKU is $25 less through Dell, too. [TDD]
Software
• Friendly reminder, today is the final day to take advantage of a couple major retailers' offers. Best Buy's 2:3 deal - Wii, 360, PS3 - expires. Ditto Amazon's spend $80, get $40 in future credit racket.
• Steam's ramping up for Modern Warfare 2 with a 40 percent off sale for Modern Warfare 1 [Steam]
• Forza 3's five bucks off if you run it through Amazon. Yay. [Dealzon]
• GoGamer's running another 48-Hour Madness Sale featuring a bunch of stuff for a dollar ninety-five. However, Batman: Arkham Asylum is $42.90, Prototype is $19.90 and Fallout 3: Game of the Year is $39.90 in case you haven't picked up either yet. [GoGamer]
• Amazon's also offering $20 if you pony up a preorder for Modern Warfare 2, both the game alone and its "Hardened Edition." [Dealzon]
• Finally, there aint no f—-in way you can get it in time tonight, but Amazon dropped the price of a Master Chief costume by $150. Unfortunately, the sucker is still $443 but still ...! Free shipping! And it's Master Chief. Plan ahead for next year. Or buy it to wear to work on Monday. [Dealzon]
As always, smart gamers can find values any day of the week, so if you've run across a deal, share it with us in the comments.