Every popular video game has its following of wishful thinkers, wannabe designers, and straight-up trolls. None has more hard at work on the next title than Half Life 3. And they've been very busy lately.
There is, of course, this total fakey-fake-mcfakerson website, a goldmine of cognitive dissonance that's not even registered to Valve. Then there was this brilliantly unconfirmable pile of horse dung, later debunked and then disavowed by the friend-of-a-friend-of-a-friend who heard from a friend at Valve that Gabe Newell had "authorized" certain people to start leaking about Half Life 3.
That hasn't stopped the I-Want-to-Believe Crowd, so late last night, Valve's Chet Faliszek, co-writer on the last two Half-Lifes (and of Portal 2) did the humane thing and took everyone's hope out behind the woodpile and shot it.
"You are being trolled. There is no ARG," Faliszek wrote. "There has been no directive from Gabe to leak anything. That is all false."
G/O Media may get a commission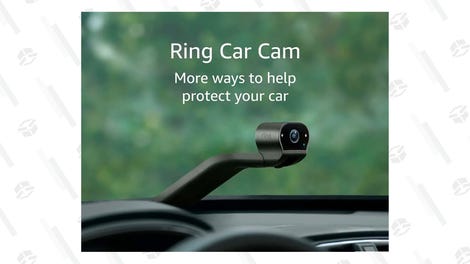 Faliszek also specifically debunked the idea that this speech by Wheatley, the Portal 2 AI, in the Spike Video Game Awards a couple weeks ago, contained all sorts of hints and clues and teasers that Half-Life 3 was coming in 2012. "Wheatley's speech was set in Portal 2 fiction—that is all." he said.
Yeah, well, maybe Gabe authorized him to say that, right? Right? Well, Gaming Bolt pinged Gabe about it. (You can too, I guess; he answers his own email). Answer: No.
People have got to realize how far they've sunk to self-parody here—and I'm not talking about the trolls, I'm talking about the believers. Every year, it seems, we have some crackpot troll tell us he's parsed some new sample of numerology and derived the date of the end of the world; and every year it never fucking happens. Not that I want it to, unlike Half-Life 3. But this process has an analogue in Half-Life 3. Every year people create bullshit websites and issue phony proclamations that the day is coming. And it never does.
"I just want to say this so there is no confusion," Faliszek wrote. "This is the community trolling the community nothing more. While it is nice to see people excited about anything HL, I hate seeing people be trolled like this."
Chet Faliszek from Valve puts an end to all Half-Life 3 Rumours [Gaming Bolt]
Click here to visit our Half-Life 2: Episode Three timeline!