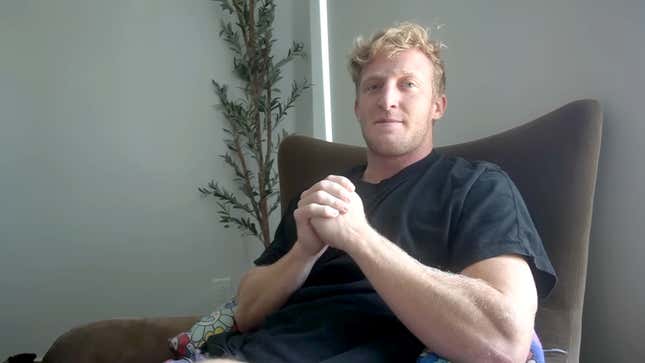 Turner "Tfue" Tenney, a former Fortnite pro and ex-Faze Clan member who courted controversy after controversy during his time creating content online, announced his decision to retire from livestreaming at the age of 25.
Dead By Daylight Devs' New Game Is Fortnite Meets Doom
Read More: Popular Twitch Streamer Tfue's Contract With Faze Leaks As Public Dispute Rages On
Tfue's been creating content on the internet since at least May 2014, first posting to YouTube before livestreaming on Twitch. He'd go on to amass millions of followers on both platforms, eventually signing with the gaming collective Faze Clan in April 2018. That relationship was rocky, though. Tfue sued the organization in May 2019 over a contract dispute in a case that was ultimately settled, resulting in the two parties parting ways. Despite this and his using racial slurs a few different times while live on Twitch, Tfue has become one of the most popular Fortnite players next to Tyler "Ninja" Blevins.
However, he's giving it up. In a 40-minute YouTube video, Tfue chronicled his rise to internet fame through games like Fortnite and PUBG. He discussed how he initially didn't like Fortnite when it came out because he thought it was "corny" and "a kid's game." Tucked deep into the video was Tfue's admission that he's retiring from livestreaming. He said he felt trapped by the neverending grind to create, saying streaming "six to eight hours a day" has grown tiring.
"My most important message is where I'm gonna go from here," Tfue said. "Fuck man, it's been a long fucking road, dude. I feel like I'm about to cry. I wouldn't take anything back for the world. It's just been fucking long, dude. I don't know. It's been eight years partnered [with Twitch]. I've been doing this since I was eight years old, content creating. I just need to go live my life. Shoutout to all my fucking fans and all the people who supported me along the way. Who knows if I'll be back. Maybe, who knows. I just need time to get away. I feel like earlier in my gaming career I used gaming to escape from reality, and I feel like now I use reality to escape from fucking work, you know?"
Read More: Massive Faze Clan Drama Over Stranger Things Actor Turns Even Uglier

What Tfue is talking about is not new. Streamers have frequently complained about the long hours it takes to reach partner status with Twitch, which comes with additional perks like extended videos-on-demand (VODs), channel customization options such as badges, and extra monetization features including ads. Some creators, like Hasan "Hasanabi" Piker, stream a few hundred hours a week to maintain their following and recognition on Twitch. It's unsurprising that, with Twitch's rather daunting expectations to reach and maintain partner status, creators across the platform might feel burned out. And it would appear that Tfue is the latest career to move on.