What's an action game? It's Zelda. It's Uncharted. It's Kirby, and it's Tomb Raider.
It's a label for some of the coolest console and portable creations that will be at the E3 circus of upcoming video games in Los Angeles next week.
Action games are the games we haven't classified as shooters or sports games or RPGs and aren't saving for our Best of the Rest. Action games make you the hero and demand that you solve your problems through violence. You will have a gun sometimes, but you may well also have a sword—or have to climb a lot, or have to inhale enemies, or have to recover your chopped-off head.
These, ladies and gentlemen are most of the biggest action games that we think will be at E3.
G/O Media may get a commission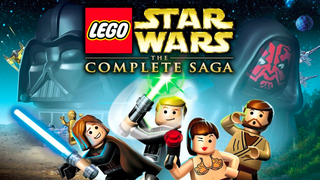 $10 or more
Humble Bundle - Starlight Bundle
Colorful Characters
The Legend of Zelda: Skyward Sword (Wii) We saw the next Zelda a year ago. It combines traditional Zelda sword-and-bomb stuff with advanced motion-controls, an art style inspired by Cezanne paintings and a setting that partially involves a city in the clouds.
Ratchet & Clank: All 4 One (PS3) Four-player co-op platforming and shooting, sporting some of the most clever co-op gameplay we've ever seen and coming from longtime development studio Insomniac's new North Carolina studio. Read our preview.
The new Kirby game (Wii): Kirby inhaling enemies. No yarn. No official title. Just a trailer from last year.
The new portable Mario (3DS): All we know from the game's March announcement is that it's a Mario game from the makers of Super Mario Galaxy. And a raccoon tail might be involved.
Sonic Generations (PS3, Xbox 360, 3DS): 2D Sonic. 3D Sonic. Levels in either perspective, inspired by those from Sonic games spanning the Genesis, Dreamcast and modern eras.
Skylanders (PC, PS3, Xbox 360, 3DS): A 3D action game starring Spyro the Dragon and his new cute-monster friends; designed to be played in conjunctions with small figurines of the heroes, each of which can save players' character data, including upgrades.
Serious Men
Alan Wake Semi-Sequel (Xbox 360): Just a rumor, for now, but with buzz that a new Alan Wake extension is being made, well, consider this a maybe.
Assassin's Creed Revelations (PC, PS3, Xbox 360): Play as Desmond. Play as Altair. Play as Ezio. A campaign involving three iconic series characters spread across time and place, plus an expanded multiplayer and a test to see if a big-time game series can have three excellent installments in consecutive years.
Darksiders 2 (PC, PS3, Xbox 360): Death takes over the lead role from War in a 2012 sequel to a game that could have been called angry Zelda—and loved by its fans because of it.
DMC (PS3, Xbox 360): The rebooted, revived, re-done Devil May Cry game from Ninja Theory, creators of the undre-appreciated Enslaved. It was a no-show at publisher Capcom's spring showcase, but surely it's E3 material?
Dragon's Dogma (PS3, Xbox 360): Capcom says this very brown swords-and-magic game has the biggest development team they've ever put on a project; an open-world epic that has the player leading a band of heroes against goblins, mythological beasts and the like. Read our preview.
Hitman Absolution (PC, PS3, Xbox 360) A Hitman game with a more personal look at series protagonist Agent 47, whatever that means.
Ninja Gaiden 3 (PS3, Xbox 360): Ninjas. Blood. Ryu Hayabusa. Some sort of multiplayer support for up to eight gamers at once.
Metal Gear Solid Rising (PS3, Xbox 360): Controversial Metal Gear Solid 2 hero Raiden is a bad-ass swordsman in a game that is significant to show up at E3, but, frankly, it's hard to say if it'll be there.
Metal Gear Solid: Snake Eater 3D (3DS): A glasses-free-3D remake of one of the best Metal Gear games, a game we haven't seen much of in a full year.
Prototype 2 (PC, PS3, Xbox 360) In the sequel to Radical's surprisingly-exciting, ultra-violent, open-world action game, you're a new character trying to kill the hero of the previous game. There will be more ultra-violence.
Shinobi (3DS) A classic side-scrolling ninja action series, with a brand-new game for Nintendo's portable. Read our preview.
Silent Hill Downpour (PS3, Xbox 360): People say it looks like Alan Wake. Surely, it's got more going for it than that, though that's not a bad thing. Plus: it's always raining in this game.
Uncharted: Golden Abyss (NGP): A beautiful Uncharted you can play on the go. Nathan Drake climbing ruins and shooting bad guys; does that ever get old? Read our preview.
Uncharted 3: Drake's Deception (PS3): Confirmed to have excellent fire effects, it is merely expected to be the best PlayStation 3 game of the year (Not because of the fire effects, but because people love these games like they loved the early Indiana Jones movies, and for many of the same reasons).
Serious Women
Tomb Raider (PC, PS3, Xbox 360): A re-booted Tomb Raider, on the heels of recent, strong Lara Croft games, all from development studio Crystal Dynamics.
Un-Serious Men
Anarchy Reigns (PS3, Xbox 360): An online-multiplayer brawler from the people who made MadWorld. Expect extreme violence.
Asura's Wrath (PS3, Xbox 360) Potentially the wackiest game of E3, and surely the only one that pits man against giant Tennessee-sized finger... it'll be playable at E3 and hopefully won't prove to just be a bunch of interactive cinematics.
Neverdead (PS3, Xbox 360): Our hero in this game can be dismembered. He will be dismembered. No problem. That's the point of a game in which your character can't die; he just needs to keep his lady partner living. The guy's head, if cut off, will still be controllable.
Saints Row The Third (PC, PS3, Xbox 360): In the first trailer for this open-world game that is part of a series that's been designed to be the more outrageous cousin of Grand Theft Auto, a man punched another man in the groin. That was the whole trailer.
Serious Zombies
Dead Island (PC, PS3, Xbox 360): Survive the zombies who've overtaken an island paradise, in a game that plays slower than most modern zombie games. It's more survival-horror, with role-playing game elements. Read our preview.
Resident Evil: Revelations (3DS) Old-school-style Resident Evil. On a boat.
Arm-Wavers
Sorcery (PS3): Surely this promising game that lets you control a magic-wielding warrior with a PlayStation Move wand controller—but never was released in the spring like it was supposed to—will show up at E3?
Star Wars Kinect (Xbox 360): You'll be using the Xbox 360's Kinect motion-sensor to throw a force push at Sith Lords, presumably, but will you also be reaching your hand to lift an X-Wing from a swamp? Probably not, but we'll see at E3.
Marvels
Captain America: Super Soldier (PS3, Xbox 360, Wii, DS, 3DS) The PS3 and Xbox 360 games have Captain America brawling and climbing through a castle full of World War II bad guys. Looks promising. Read our preview.
Spider-Man: Edge of Time (PC, PS3, Xbox 360, Wii, DS, 3DS) Players go back and forth between controlling a modern Spider-Man and Spider-Man 2099. From Beenox, makers of last year's Spider-Man: Shattered Dimensions.
X-Men Destiny (PS3, Xbox 360, Wii, DS) An X-Men game from Eternal Darkness and Too Human studio Silicon Knights, with a promised amount of branching narrative and player customization that has some hoping it might be riffing on Mass Effect.
The Most Beautiful Ones
El Shaddai: Ascension of the Metatron (PS3, Xbox 360) Some of the angels have gone bad, and the not-bad Lucifer tells God to chill. He thinks you can help beat those angels up. A gorgeous game that mixes Bible apocrypha with an art-style as extraordinary as Disney's Fantasia cartoon. Read our preview.
The Last Guardian (PS3) You're a boy who helps out a giant, feathered, cat-like creature. From the makers of the acclaimed Ico and Shadow of the Colossus. Not guaranteed for E3, but hoped for. A show-stopper, if it shows up.
Rayman Origins (PS3, Xbox 360, Wii, 3DS): Rayman creator Michel Ancel brings his series back into 2D. And he makes it more gorgeous.
Trine 2 (Mac, PC, Linux, PS3, Xbox 360): A sequel to the beloved Trine, of course. A three-player co-op side-scrolling platformer with a great look.
---
Because of the assurance-death, taxes and Madden-that they come out every year, sports video games aren't typically the biggest newsmakers at E3. More »
---
Where would we be if there were no roles to play, no experience points to earn, and no levels to gain? Well we certainly wouldn't be here, looking over the biggest role-playing games of E3 2011. More »
---
Prediction! There will be a lot of shooters (first-person and third-person) at E3 next week.
Yes, indeed. As crazy as it sounds, games that involve the rapid transferral of bullets (or lasers) from gun barrel to bad guy's head will be as ubiquitous at next week's E3 showcase of upcoming video... More »
---