Hiroi Oji is noted for many things. Creating video games like Sega's Sakura Wars, penning manga and even writing musicals. He's what Japan calls a "hyper creator". But he's now being known for something else entirely.
Japanese weekly Shukan Bunshun is running photos of the 56-year-old Oji visiting the residence of 22-year-old AKB48 singer Sayaka Akimoto (pictured above). AKB48 is currently the most popular girl group in Japan and will be getting its own PSP game (and PSP bundle) this December.
According to the Shukan Bunshun, shortly after Oji arrived at Sayaka's residence, the lights were turned off in the apartment. Oji apparently left the next morning.
G/O Media may get a commission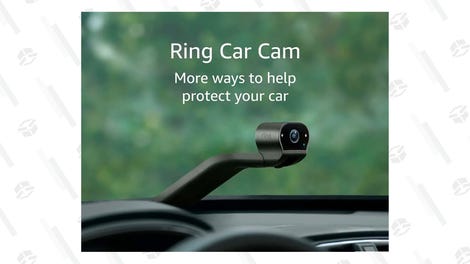 Shukan Bunshun has a long track record at breaking these kinds of stories. In the mid-1980s, it photographed several members of pop group Onyanko Club smoking. The girls were underage and immediately booted from the group. Their names were deleted if mentioned on the Onyanko Club television program. It was like they had been erased.
Both Oji and Sayaka are obviously not underage and obviously both consenting adults, so this should conceivably be a non-issue. However, this is the Japanese entertainment industry. More importantly, Sayaka is an idol. Hence, the issue.
Idols are not supposed to have boyfriends. In fact, one of the rules that's AKB48's producer, Yasushi Akimoto (no relation to Sayaka), set forth was no boyfriends. If it's known that the girls are dating guys, then the motivation for fans to, say, buy AKB48's rejection simulator evaporates.
This has been a long standing tradition for Japanese idols — male and female — because having a lover destroys the illusion for fans. Incidentally, Akimoto got his start writing music for Onyanko Club during the 1980s (and actually married one of the members). He is no stranger to the world of Japanese idols.
Oji told the Shukan Bunshun that he has only been to Sayaka's house once and that he was discussing work with her. He says he left at six in the morning. Earlier this year, Oji wrote a Magical Princess Minky Momo musical that Sayaka starred in.
Certainly, Japanese idols have social lives; however, those social lives can cost them their careers. Ai Kago, whom I interviewed for Japanese Schoolgirl Confidential, was dropped by Morning Musume after a series of run-ins that included underage smoking (the legal age is 20, she was 18) as well as dating a 37-year-old married man.
After being dropped by her talent agency, she says she tried to commit suicide. Recent photos haven't been so kind to Kago, but she's been trying to make a comeback in the Japanese entertainment industry. The stigma of a fallen idol is hard to overcome.
So Shukan Bunshun's tawdry innuendo can chip away at the pedestal on which Sayaka Akimoto has, for better or worse, been placed. Feet of clay, we all have feet of clay — even idols.