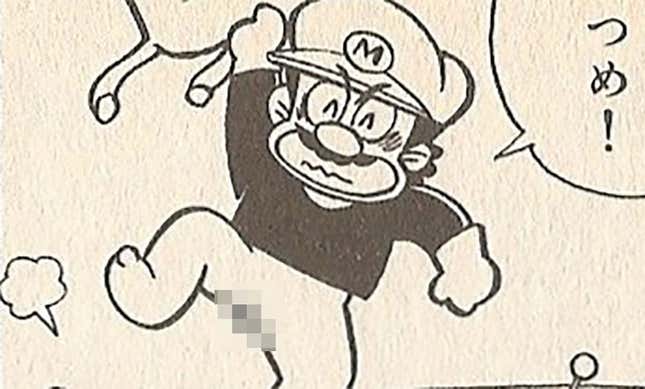 And y'all were getting excited about seeing his nipples.

Between 1988 and 1998, manga publisher Kodansha released a series of officially-licensed kid's comics based on the Mushroom Kingdom. Known popularly in Japan as KC Mario, each series is based on a classic Mario game, meaning there are titles for everything from Yoshi's Island to Mario Kart.
Why Mario Strikers: Battle League Could Be Nintendo's Next Multiplayer Hit
We're here for the very first issue, though. Super Mario Land #1, by Kazuki Motoyama.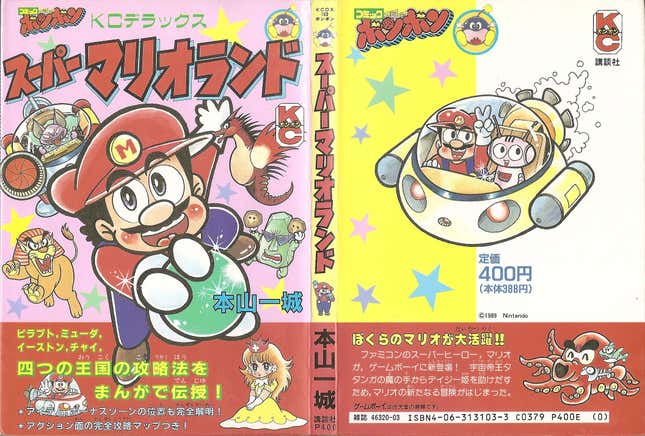 The manga itself is a wild ride, trying its best to marry the locations and enemies of the game with some semblance of an ongoing plot. So it introduces some extra characters, takes some liberties with Mario's abilities and features some very interpretative art.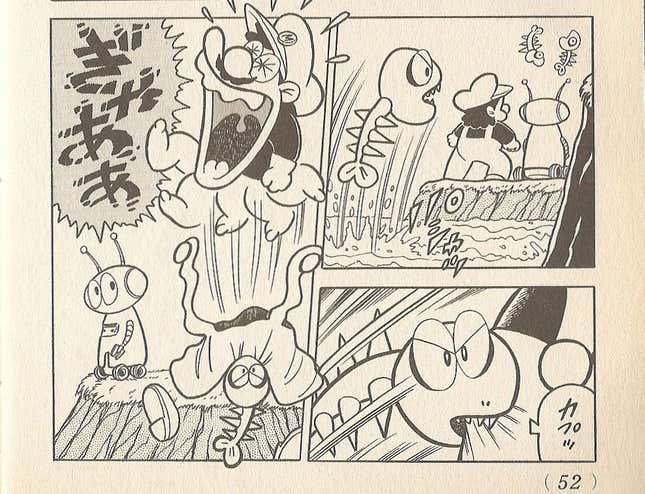 Including, for the first and probably last time, an officially-licensed portrayal of Mario's dick and balls, which we get to see after a Fish Bone jumps out of the water and bites our hero in the butt, blowing him out of his overalls (above).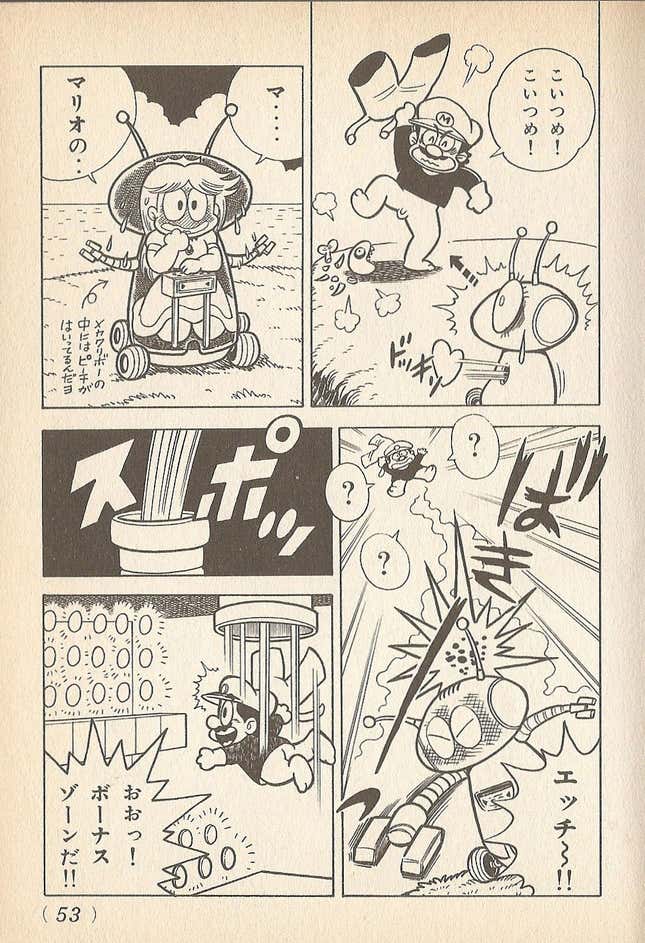 For context: Peach is hidden inside the robot, and after seeing Mario's junk—which sets her heart racing—she calls him a perv and punches him into a bonus level full of coins.
Here is a close-up.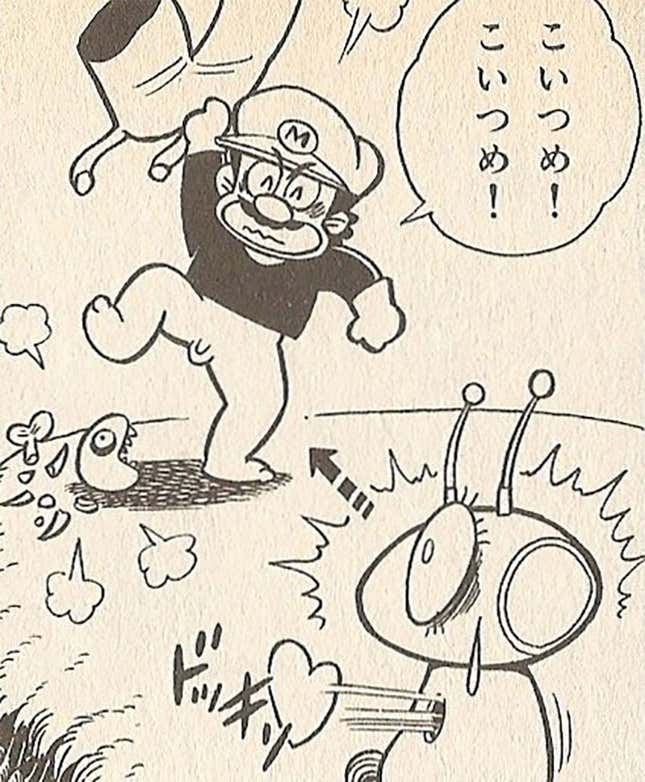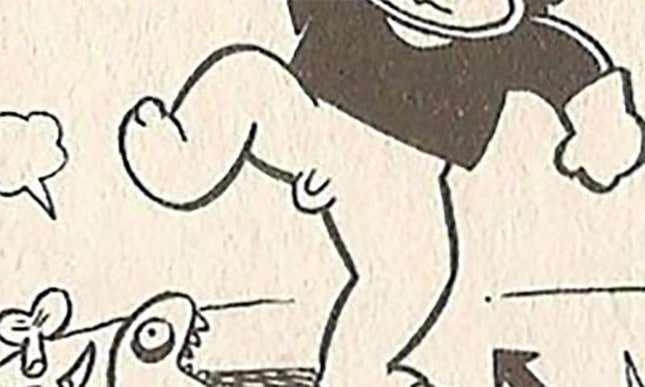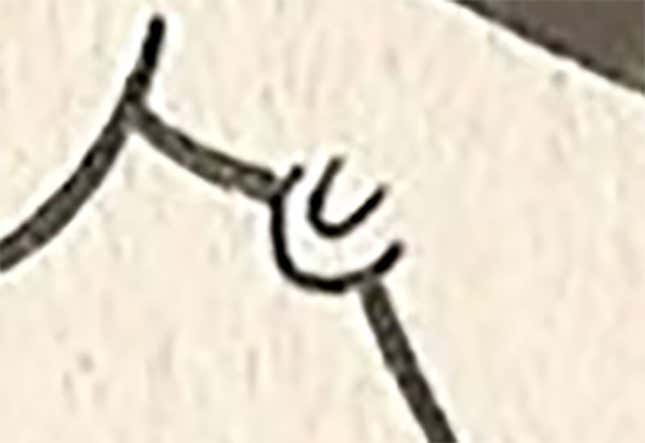 Good night.

Thanks @Kirtaner, Borp & Super Mario Wiki.
---
Total Recall is a look back at the history of video games through their characters, franchises, developers and trends.