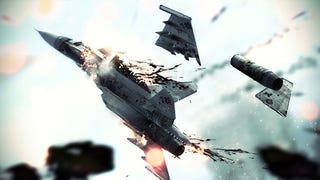 After yesterday's trailer piqued our curiosity, Namco Bandai delivers more details on Assault Horizon, a game being called a "complete rebirth" for the Ace Combat franchise, or "steel carnage in the sky."
So you're upset that you have to pay $15 for five maps, two of which are old, and that the Modern Warfare 2 Stimulus Package launched broken. You know what'd cheer you up? Free night vision goggles for your avatar!
The official opening cinematic for LEGO Rock Band looks a great deal like the opening cinematic for the original Rock Band, only with a distinctive LEGO twist.
Ankama Group, creators of the delightful tactical strategy MMORPG Dofus, have signed a deal with Microsoft to bring their latest creation to the Xbox Live Arcade as Islands of Wakfu.