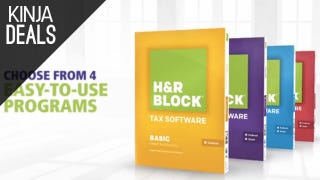 If you still haven't settled up with Uncle Sam, Amazon's offering terrific prices on H&R Block Tax Software, today only. Prices start at just $17 for the Deluxe edition (compared to $45 when purchased directly from H&R Block's website), and stretch up to $37 for Premium & Business (compared to $80).
Tax credits are the kinds of things that most video game lovers wouldn't think about when considering where their favorite releases come from. But the publishers and developers that distribute and create games depend on them when figuring out the financials of their particular businesses. Now, a Republican tax…
A flash game called Tax Evaders, designed with the help of Molleindustria's Paolo Pedercini, is probably the most educational Space Invaders game you'll play today.
Say you're a game developer in the UK. You're working on a new game about, I don't know, aliens planning a casino heist. You're thinking about setting it in Las Vegas, or maybe Dubai. But wait… wouldn't it be cool if you set the game in jolly ol' England? It would be! And best of all, the British government would give…
While comparing Republican presidential candidate Herman Cain's "9-9-9" tax play to the default settings for a SimCity game was an amusing diversion, no one actually believes Mr. Cain borrowed his ideas from a video game. No one except the video game's creators, that is.
Mario wasn't fast enough to save Princess Peach from captivity in the Video Game Castle of Chicopee, Massachusetts, as captured by Kotakuite Lyphted this weekend.