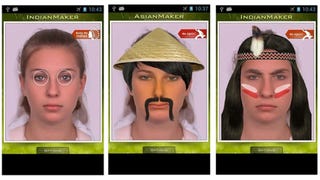 Last year, a pair of apps, Make Me Asian and Make Me Indian, raised eyebrows after they appeared in the Google Play Store. The original description (via Reappropriate) for Make Me Asian read:
It might be seven years old, but that doesn't mean commenter Cheese Addict can't find a positive racial statement lurking in the back alleys of Grand Theft Auto: San Andreas. It's never too late to Speak Up on Kotaku.
In today's extremely lengthy yet entertaining edition of Speak Up on Kotaku, commenter Nightram details 27 different types of gamers he's observed over the years, and wonders where you fall in the list.