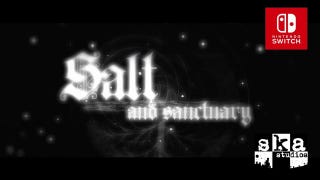 Salt and Sanctuary, a darn good 2D Souls-like, is coming to the Nintendo Switch on August 2nd. Combined with Hollow Knight and Dandara, the Switch is becoming a titan of portable exploration games.
It took Ska Studios just over a year to get its side-scrolling action game onto the Vita, but the wait was worth it. Salt and Sanctuary takes the best of Metroidvania-style games and Souls-likes and condenses it into the ideal portable experience.

Salt and Sanctuary is still coming to the Vita. At least according to a recent blog post from the developer, Ska Studios, who wrote yesterday that the team is hoping for the Vita version to arrive sometime in March. The game originally released in March of last year as a totally excellent 2D Souls-like.
The PlayStation Vita has made some great strides recently, and it doesn't look like Sony is slowing down anytime soon. The company just announced a handful of new titles that will be coming to the mobile console, and they all seem very promising.