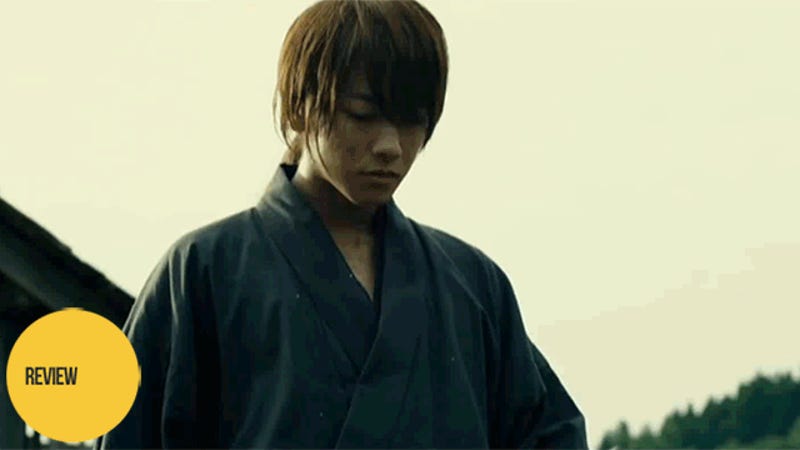 Two years ago, classic 90s anime/manga Rurouni Kenshin made its way to the big screen. It was an excellent live-action adaptation—easily one of the best I have ever seen. The second film, Rurouni Kenshin: Kyoto Inferno, is equally as well done—something even more impressive given the amount of story it has to cover.
In the Rurouni Kenshin manga and anime, there's a reverse-blade sword called sakabato. An old, real-life version of this fictional sword was apparently discovered in Japan.
Just over three weeks ago, the 18-year-old series Rurouni Kenshin made its return to the Japanese consciousness with the release of the series' first live action feature film. But not content to hit just one genre of popular media, a Kenshin fighting game was released that week as well, giving long-time fans more …
Two-and-a-half weeks ago, popular 90's anime Rurouni Kenshin exploded onto the Japanese cinema scene with the series' first live-action movie. However, that was not the only Kenshin-related item to get a release that week. Sequel to last year's Rurouni Kenshin Saisen, Rurouni Kenshin Kansei is a PSP fighting game…
Rurouni Kenshin (sometimes known by the title Samurai X) is a manga and anime series that grew to great popularity around the turn of the millennium in both Japan and America. Half-fighting and half-romance, Kenshin is a historical fiction set in the years after Japan's final civil war and dissolution of the samurai…
Commenter SecretMoblin has yet to experience the joy of sitting in a darkened room at 3AM sobbing hysterically over a Japanese cartoon. He needs anime suggestions, so its time to Speak Up on Kotaku.