You want great rocks? You're going to get great rocks. It'd be nice to get Final Fantasy XV, too!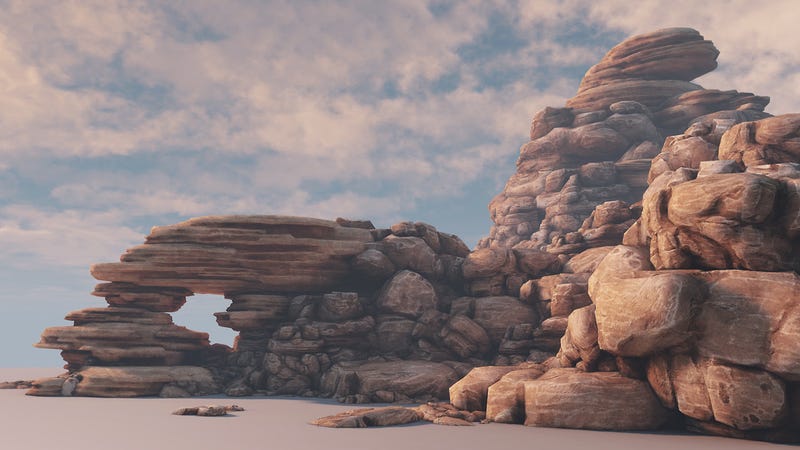 Rocks are everywhere in video games. They sit by roads, roll around as debris, make up whole rooms, or even sometimes star in their own games—they're pretty important! So really, it's no wonder there's a whole, pages-long forum thread dedicated to crafting and sharing the prettiest 3D rocks.
While the world (and financial backers) anxiously await the release of Rock Simulator, developers VAMflax have stolen a little thunder by releasing a rival game that's already playable.