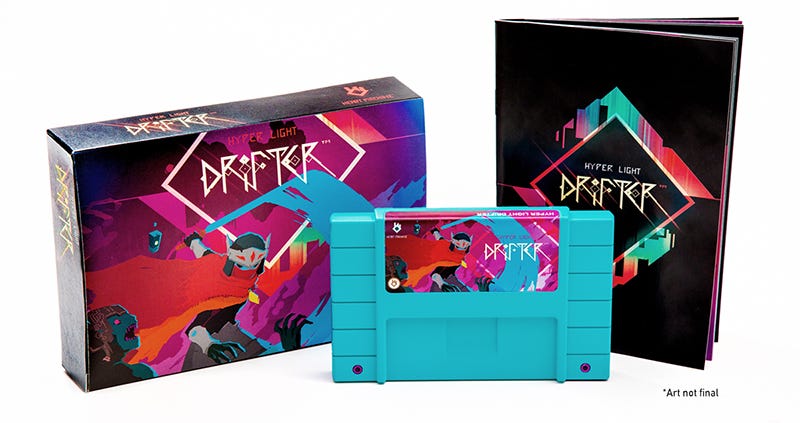 Most digital download only games don't get a fancy collector's edition release. Hyper Light Drifter is not most download only games, and its collectors edition, up for presale tomorrow from iam8bit, is very fancy indeed.
Recently launched in Founder's Access, Tree of Savior is an anime style massively multiplayer action role-playing game whose video capture hot key is the same as Steam's screenshot key. The accidental video that resulted was too lovely to trash.
When Horizon: Zero Dawn was announced at E3 by the makers of Killzone, what most people focused on were the big robot dinosaurs. Which, you know...fair enough. But the landscape and skies are bringing something awesome to the table too. Let's take a look.
This is what two hours with The Sims 4 looks like when you map out all the mouse movements. So cool! Thanks to Reddit user LambdaCore27 for capturing this with IOGraph. Now, as one person asked in response: "Can you help me only play for only two hours?"
In their ongoing quest to unearth the game's hidden treasures, Sims Community, one of my favorite Sims 4 blogs, recently dug up this neat globe that's didn't make its way into the final game. Is it just me, or do these images remind you of the wacky spherical levels from Ratchet and Clank?
We've seen what you can do to crank up the settings on an older game like Crysis 3, but Wolfenstein: The New Order is also looking pretty great.
Turn 10's Forza Motorsport 5, launching later this year with the Xbox One, looked pretty amazing in motion, but these first screens are just so beautiful it's stupid.
As I've stated in the past, I am completely in love with the artwork included in DJ Max Fever, the combination of DJ Max Portable 1 & 2 that brings the popular Korean rhythm game to North America for the first time, courtesy of PM Studios. I have to say the cover art certainly does not disappoint, and neither does…