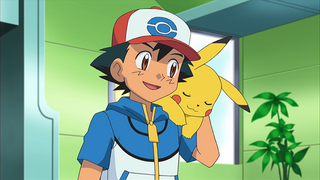 For those who can't get their hands on the magic machine that auto-finds shiny Pokémon for you, there's the next best thing—a crowd sourced database that will pair trainers in Pokémon X and Y to eggs guaranteed to hatch a shiny.
Pokémon may seem like a simple game to outsiders, but fans know how complex it can really get. With the release of Pokémon X and Pokémon Y, there are now a total of 718 pocket monsters to choose from. Each one can learn dozens of different attacks, and their strengths and weaknesses can vary greatly.
In America, we're 12 days into our government shutdown, and apparently everyone is cool doing without frilly things like benefits to military survivors or food inspections, because assigning blame for this stupid temper tantrum is terribly uncivil. But we draw the line when it affects our right to bear Pokémon, right?!
Spied at the end of the announcement trailer yesterday, two new Pokémon in the upcoming Pokémon X and Y have been confirmed as the game's Legendary Pokémon and named. The Pokémon company has included a handy pronunciation guide.