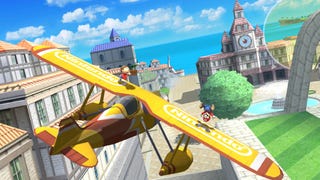 It looks like the Pilotwings stage will be a great one in Super Smash Bros. Wii U. Mario probably freaked out when he realized he's on a plane, chased by The Villager, who doesn't seem to care much about the heights.
Has a year of uninspiring selections all but made you forget the Wii's Virtual Console even existed? Understandable. Might want to buckle up, though, because three of the most-requested games for the service are finally making an appearance.
Beatle Paul McCartney has done extraordinary things like writing classic tunes, making gobs of cash and being knighted by the Queen. He's also done regular things, too. He's a regular dude, too, you know.