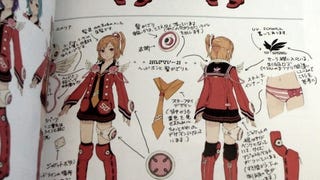 When a bunch of Phantasy Star Portable 2 panty shots appeared online, I thought, surely the game developers don't design the characters down to their underwear. Turns out I was wrong.
The PSP Go is getting off to a demo-filled start in Japan this weekend with a bunch of new demos and games lined up for launch. Guess which one's got me jealous of Japan?
In December, Phantasy Star Portable 2, with its online co-op play, is going on sale in Japan. A playable demo version of it will be given away by random drawing — make that, 20,000 versions of this.
Phantasy Star Portable was a big hit and one of the biggest selling PSP games in Japan last year. So what do you think of the chances for a sequel?