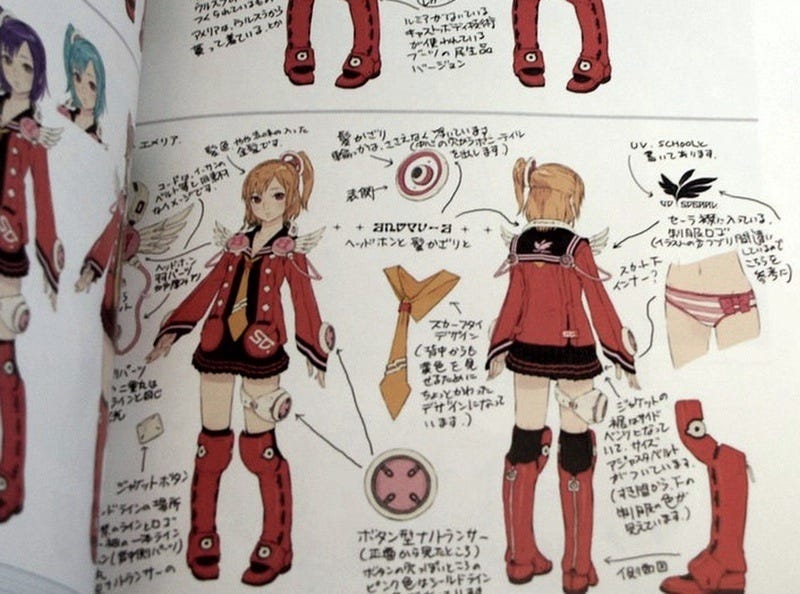 When a bunch of Phantasy Star Portable 2 panty shots appeared online, I thought, surely the game developers don't design the characters down to their underwear. Turns out I was wrong.
They do.
The game's "making of" type book shows original art of the characters and just how much planning goes into their design.
Yes, the developers do think about underwear!


And more, it seems.
『ファンタシースターポータブル2』設定資料集にエミリアのパンツや全裸が! [チラシの裏でゲーム鈍報]