Horrible news out of Paris right now. Our thoughts and best wishes are with everyone there. Readers in the city, stay safe.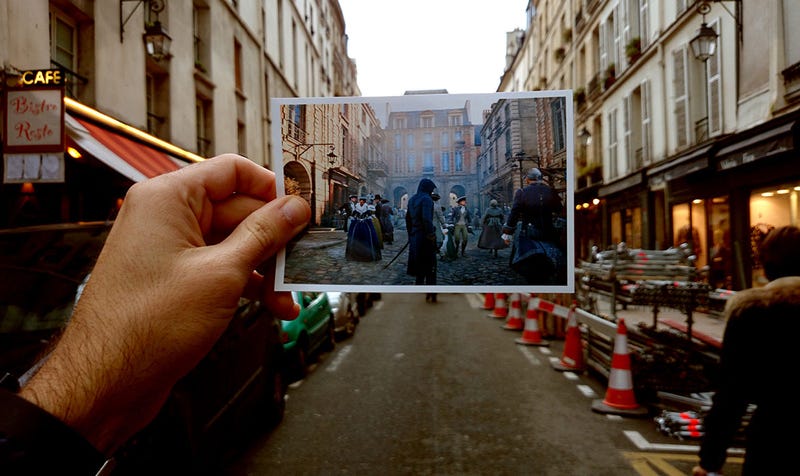 Damien Hypolite, who by day works for Sciences et Avenir, is also a bit of an Assassin's Creed fan. Seeing as the latest game is set in Paris, he figured he'd print out some screenshots, take them to the actual spots in the real world they're based on, and see how they shape up.
This is Rika Usami. An her karate kata skills are truly a sight to see.
As mentioned back in December, the audio guides used by the Louvre, one of the most famous museums in the world, were to be replaced this spring by the Nintendo 3DS, using content programmed by Nintendo. This promotional video shows the device in action.
The Paris' Court of Appeals last week issued €4.8 million in fines against a half-dozen companies importing and selling devices that can be used on Nintendo platforms to play homebrew and pirated games, Electronic Theatre reports.
Our second look at Ghost Recon: Future Soldier, a year after it was first revealed, shows a much-changed, much more tech-heavy, augmented-reality shooter than what we remember seeing in 2010.