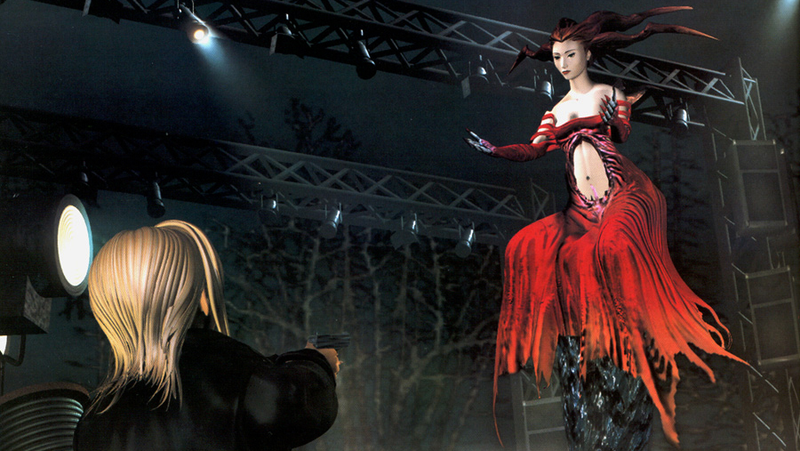 Square wasn't pulling punches when they developed their very first M-rated survival horror game, Parasite Eve. In the opening scene, the main character, Aya Brea, attends an opera where the entire audience spontaneously combusts. But what makes Parasite Eve so unique is that it shares more in common with Final Fantasy…
The ESRB has rated 1998 PlayStation game Parasite Eve for the PlayStation 3 and PSP, a sure sign that the game will receive "PSone Classics" status at some point, likely coming to the U.S. PlayStation Store before the latest entry, The 3rd Birthday, ships stateside on March 29.
Survival horror game The 3rd Birthday is heavy on fan service (tentacle anyone?). For example, there's an unlockable shower scene. And if you watch that, Square Enix just might know it.
We haven't seen much lately of The 3rd Birthday, the next game in the Parasite Eve series. Released on phones in Japan in 2007, it's coming to PSPs. As Ashcraft wrote, this game's all about Aya Brea and her guns.