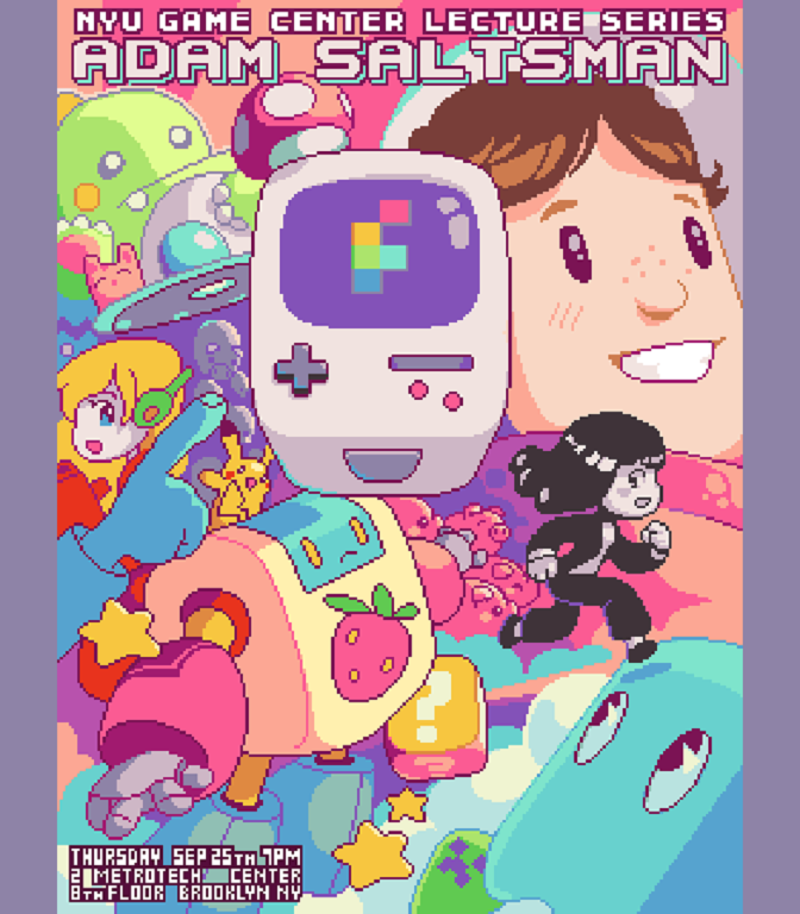 The NYU Game Center will be partnering with the EVO competitive gaming tournament to provide a MFA scholarship for prospective game designers to help "create the future of fighting games." More info is available at the Game Center website. They're also considering funding undergraduates using the same scholarship…
If you're in or near New York City, you should go check out this Friday's tournament centered on Killer Queen—the action/strategy multiplayer game that debuted in a spiffy arcade cabinet at New York University's No Quarter exhibition. New sprites and a new map will be debuting at the event.
Listen: when you're watching two teams go to war in Killer Queen, you don't have to join in the crowds yelling for an oversized cephalopod gastropod to make it to one side of the screen. But you want to. "SNAIL! SNAIL! SNAIL!" It just comes out of you.
Of all the games that I played at New York University's No Quarter exhibition, the one I most wanted to take home and play with a friend was There Shall Be Lancing. Granted, Killer Queen and Bennet Foddy's Speed Chess are a little too unwieldy to play in my small New York City apartment, But, the combat game by…
Whether it's a PC monitor or a smartphone display, indie game-makers tend to thrive on smaller screens. But when Josh DeBonis and Nik Mikros worked up the idea for their co-operative strategy/platformer hybrid Killer Queen, they went really big. So big they had to make their own unique stand-up machine for it. But,…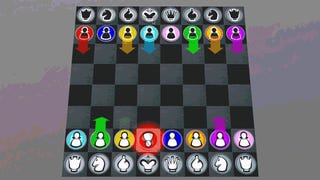 It seems like the ideal game of chess is supposed to take hours, right? I seem to remember hearing stories of matches between grandmasters taking days. But indie game designer Bennett Foddy—best known the fun, impossible-to-play running simulator QWOP—doesn't have time for all of that. His video game remix of the…
NYU's fourth annual No Quarter exhibition of new indie games takes place tonight in downtown Manhattan and is well worth attending if you can get in. Learn more and/or RSVP here.
E3's said and done and Nintendo didn't even offer up so much as a teaser for a new Smash Bros. game. And, Sony, well, they've got their All-Stars Battle Royale thing coming soon. But one indie creator's taking the multi-tiered madness of the mash-up fighting series into an intriguing sports-tinged direction.
Maybe you're like me. You like music enough to want to dance to it but the thought of showing off your lack of co-ordination to the world keep you off the dance floor. And yeah, there are dance games that have you mimicking all kinds of choreography but the human element that would make those games more social can…