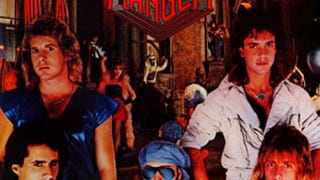 N is for Nirvana, who gave teen spirit a smell. N is for Night Ranger without "Sister Christian", what the hell?
It doesn't matter if you prefer your Dave Grohl with or without Kurt Cobain, next week's Rock Band Music Store update has you covered.
If you found the original video of Nirvana frontman Kurt Cobain reanimated for Guitar Hero 5 uncomfortable to watch, seeing his polygonal ghost prance about and sing the songs of Bush and Megadeth may simply be too much.
Wii Rock Band owners get a healthy does of angsty mumbling today, as seven old tracks from grunge pioneers Nirvana make their way onto the Wii Rock Band Music Store.
With next week's batch of Rock Band downloadable content, Nirvana's seminal grunge rock album Nevermind comes that much closer to a complete download. A trio of songs still elude us, but seven new tracks will be hitting the Xbox Live Marketplace and PlayStation Store starting next Tuesday. Ready the flannel! Cost to…
Last year, we were told that Nirvana's Nevermind would be turning up as a full-album download for Rock Band. Least, we thought we'd been told. Turns out we weren't told anything at all, and that any and all comments Harmonix made regarding Nevermind were merely examples of what could be turned into DLC, not a…