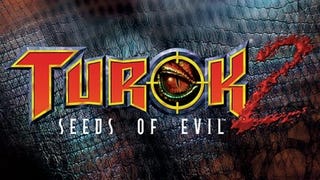 Following up on its remaster of the original Turok last year, Nightdive Studios is releasing the remastered Turok 2: Seeds of Evil for PC on March 16, with new enemies, weapons, levels and an online multiplayer mode. Prepare to be Cerebral Bored out of your skull.
System Shock is officially getting a remake, thanks to a successfully Kickstarter campaign that raised $1.35 million. The game is scheduled for December 2017 on Xbox One, PlayStation 4, and PC, but remember, these games tend to slip! If you're impatient, there's a playable demo on Steam.

The BioShock Collection is on the way, promising to return us to Rapture and Columbia. But what about System Shock? It's been over twenty years since we first met SHODAN and battled through Citadel Station. Night Dive Studios has taken up the cause of remastering the PC classic, but do they remember what made it so…
A derelict spaceship, homicidal robots and the most ear-piercing sound a video game can produce, all in the first five minutes of Night Dive Studios' Spirits of Xanadu.
A deeply unsettling horror-adventure game makes a return. I Have No Mouth and I Must Scream, the '95 point-and-click adventure based on the sci-fi short story of the same name, is once again available via GOG. It's one of Kotaku's must-play classic PC games, so you might wanna take a look—but prepare to be depressed.