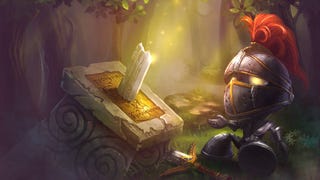 Developing "map awareness" is crucial to playing at your best in League of Legends. Otherwise, you might suddenly find yourself wondering: "How the hell did we lose when I was kicking so much ass?" YouTuber SSF4MANIA recently showed how these worst-laid plans of League players can end up going seriously awry:
There's no shortage of great Android phones on the market if you're looking to switch, buy your first, or upgrade. Even so, there are certainly some phones that stand above others, either because they have great specs, include good software, get fast updates, or are just a joy to use. Here are five of them, based on…
This content is brought to you by the Commerce Team, the same group of writers and product enthusiasts that put together your daily daily roundups: Gizmodo Deals, Kotaku Deals, and Lifehacker Deals. We work independently of Gizmodo Editorial Staff to bring you the best deals and tell you about our own favorite…
Look, let's not call them prayers. Rather, you can say that your deepest desires were answered when you got a shiny new smartphone or tablet under the Christmas tree today. Sure, you'll need it to stay on top of the ungodly pressures of modern life but, dammit, you need some good games for your tech slab, too.