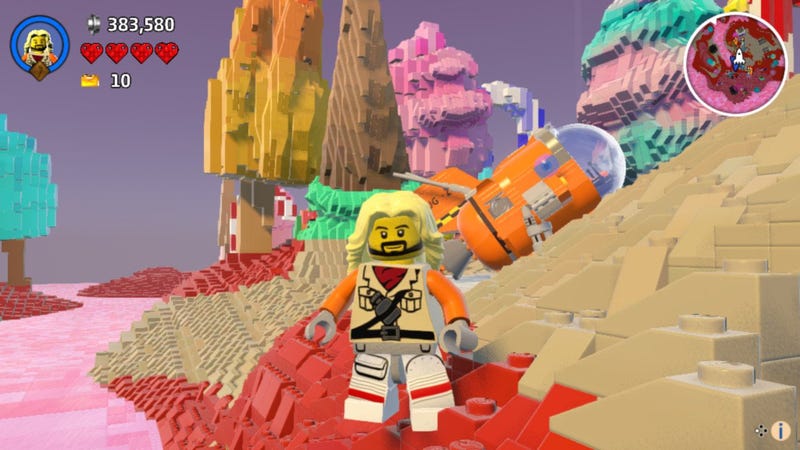 Don't let the shoddy console-grabbed screenshot fool you. Lego Worlds is out on Nintendo Switch this week, and it looks and plays as well as the other console versions, with the added benefit of portability. Exploring is great on the go, but I'd recommend TV mode for precision building.
Now that the game save-eating bug issues seem to be behind us, it's time for Lego Worlds to do happier things, like announcing a Switch version for the fall and a content expansion that explores one of the oldest and most beloved themes in the toy line's history, Lego Space.
Before you start building your own worlds in Lego's answer to Minecraft, you've got to learn the roles and earn some gold bricks. Let's take a look at the opening moments of Lego Worlds.
Lego Worlds launches on PlayStation 4 and Xbox One today, slipping out of early access on PC as well. It's pretty much Lego Minecraft, where players can join together online and build all the Lego stuff their little Lego hearts can dream up.
Lego's answer to the blocky building fun of Minecraft, Lego Worlds is coming to PlayStation 4 and Xbox One this February. The game's been on Steam Early Access since mid-2015, and we really dig it.
How much delight can one pack into five minutes? Watch and learn.