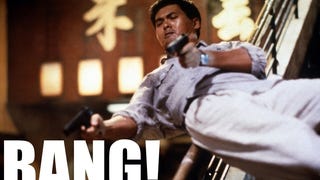 Massively-multiplayer online role-playing game Reign of Assassins Online goes into beta today. This is more than just some MMORPG, it's from one of the greatest film director's ever, John Woo. He'll put a bullet in your cinema-watching head.
The director of action classics like The Killer and Face/Off, John Woo also dipped his big toe into video games with John Woo's Stranglehold, a Midway title that was a sequel to his flick Hardboiled.
Stranglehold, the Midway video game with John Woo's name slapped on it, is getting a movie version. He won't be directing, but rather, producing. And don't look for it shooting up theaters anytime soon!
Stranglehold, the collaboration between game company Midway and Hong Kong action director John Woo, is in early talks for a movie version. John Woo's name is not being mentioned as the director.
Red Cliff, the latest from Hong Kong action director John Woo (Hard Boiled, The Killer), is coming to DVD in Japan this March. What's that got to do with gaming?