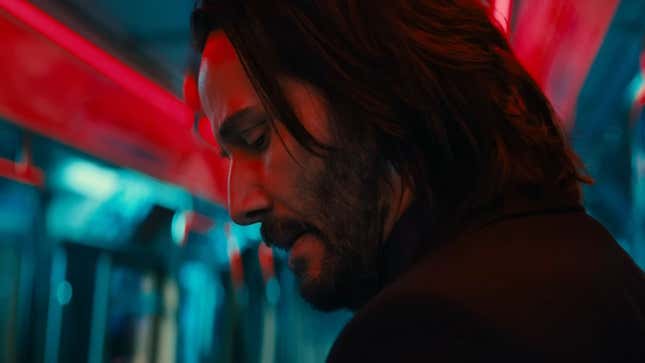 As John Wick 4 hits screens this week—likely before kicking screens, then shooting them seven times, before sticking a sword in the screen's face—it seems an excellent time to consider which games can evoke a similar feeling of glorious mass slaughter.*

Now, feeling like John Wick is perhaps not the ideal state of mind. No man has ever grieved his puppy so hard, for so long, with such a high body count. Not even Owen Wilson in Marley & Me. Four films in, Keanu is clearly never likely to be done, and so neither are we.
We've compiled together a selection of mighty-violent video games that share the spirit of the John Wick movies. Which is to say: ludicrous amounts of chaining violence.
*Disclaimer: mass slaughter in real life is extremely rude, and should not be performed. But in movies and gaming it's absolutely fine, and we shall not be examining this matter any further at this time.