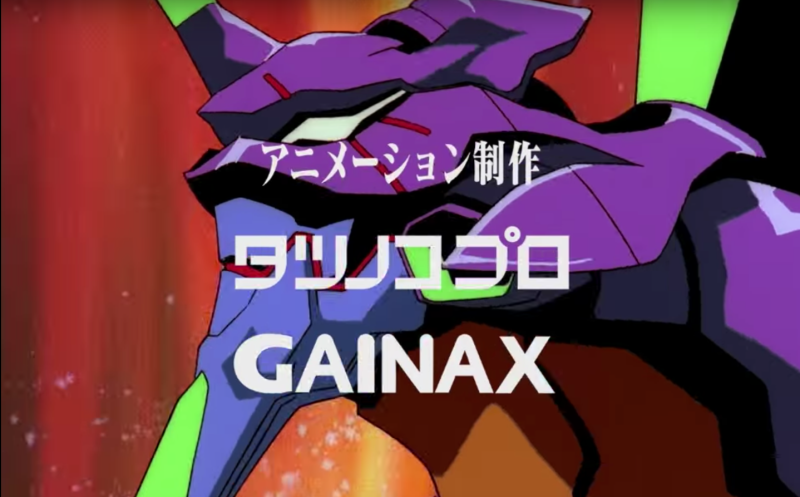 Last year, Hideaki Anno's Studio Khara sued Gainax of Evangelion fame for unpaid royalities. A Tokyo District court has ruled in Anno's favor, with a judge ordering Gainax to pay the full 100 million yen (around US$900,000).

Yesterday, a report surfaced that another entry in the Godzilla series was announced at the Shin Godzilla vs. Evangelion Symphony in Tokyo. Today, Anno's studio, Khara Inc., has cleared up the confusion that ensued. 

Hideaki Anno is working on his next project! He couldn't pick up a screenwriting award at the Kinema Jump awards ceremony for Godzilla Resurgence. ANN reports that his producer appeared instead, saying Anno was "already working on his next project." What could it be?
Earlier this summer, Hideaki Anno apologized to Evangelion fans, saying he was sorry to keep them waiting. Now he says he's working hard on Eva.

Hideaki Anno, creator Neon Genesis Evangelion, thinks that the Japanese animation industry's days are numbered.
Toho is making a new Godzilla film. Hooray! It will be directed by Hideaki Anno and Shinji Higuchi. Toho hasn't released an official poster yet. But hopefully, the official one will be a wonderful as this.
Toho is planning a new Japanese Godzilla movie. That's exciting! But before you get depressed and start worrying if it's going to stink or not, here's some good news. The creator of Neon Genesis Evangelion is going to helm and write the picture. Ho ho ho ho!