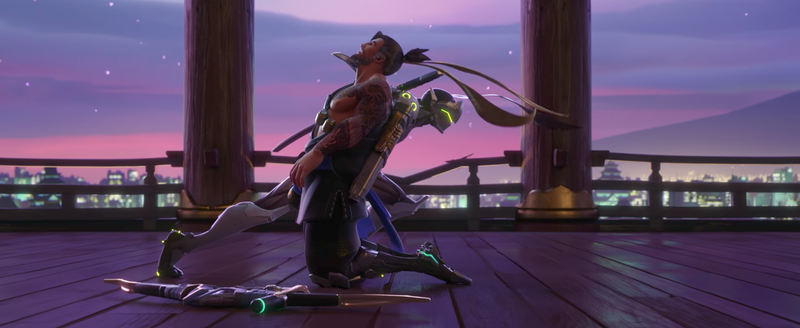 While it's possible to play Overwatch and not pay attention to its lore, there's a part of that game's fandom that loves it for its lore. These fans theorize about character backgrounds, make fan art, and often obsess over the possible romantic pairing in the game, known as "shipping." They imagine former friends…
The addition of Overwatch favorite Genji to Blizzard's Heroes of the Storm this week has revealed yet another big, important fact about him: this guy loves memes.

It's a tale as old as time. Overwatch has a new event, and with it, new skins. While the fandom was already hyped for Genji's Blackwatch skin, they've noticed something interesting: he has goddamn knives on his feet.

Recently released Overwatch comic Uprising showed off more of the heroes' pasts. A juicy lore revelation and slick character design for Genji has captured fan's imaginations, inspiring theories and lots of amazing art.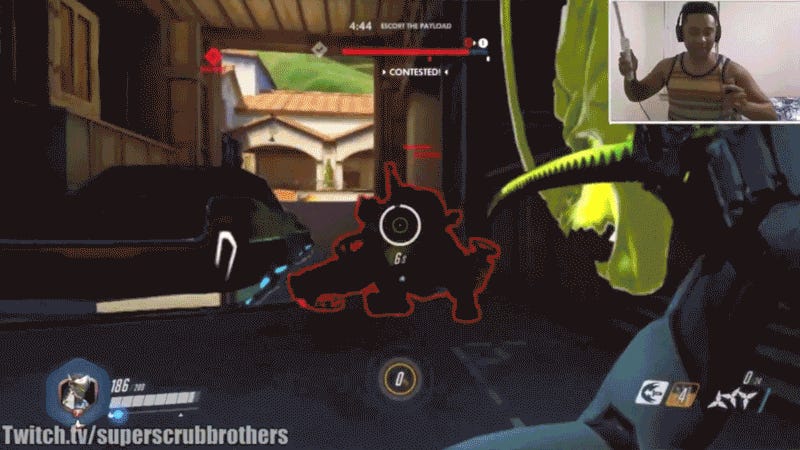 You've never seen Genji like this. Louis, a 24-year-old game developer in Texas, recently rigged up a sword-shaped Wiimote to control Genji's sword in Overwatch.
Game designer Yoshiki Okamoto went from riches to rags. The website for his studio, Game Republic, went off the internet. Not a good sign.
Gloom and doom time. Well, for Japanese game developers. While the country's game makers seems to be down on themselves of late, it's hard to separate that from stereotypical Japanese humility and plain old self-realization. Here's Genji developer Game Republic head and former Capcom producer Yoshiki Okamoto talking…