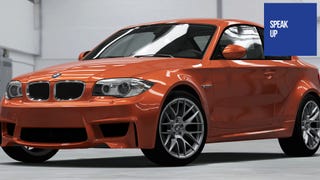 Twice has Best Buy lured commenter I.Q.1 to its door with exclusive preorder goodness, and twice has he been denied. A cautionary tale, courtesy of Speak Up on Kotaku.
One of Australia's most iconic muscle cars is coming to Forza Motorspot 4. In Mad Max 2: The Road Warrior, it was the Pursuit Special, a tuned and customized 1973 Ford XB Falcon GT.
Because EA is evil, that's why. Kidding! See, EA has the license for Porsche cars, thus, making them available only via a sub-licensing deal. The cars did appear in Forza 3, and featured RUFs, which are tuned, unmarked Porsches.
The people over at Turn 10 Studios give us another sneak peak into how and why Forza Motorsport 4's tracks are chosen and created. In this video, they show off the historic Hockenheim track in Germany. The location seems appropriate considering our continuing coverage of Gamescom in Cologne, Germany. Check out the…
Forza Motorsport 4 will change car culture forever. But before that, it's getting an E3 trailer.
Three hits of news on the Forza 4 front today. First, Turn 10 Studios has revealed the official shot of the game box art. Second, they've announced that the "Hero car" for the game is the Ferrari 458 Italia. Third, they've announced the five pre-order cars — along with "showroom" shots of each. I can't tell you more…
We've known that Forza Motorsport 4, when it releases later this year, will support Kinect as a control method. A marketing survey now hints at what some of those features might be, such as head tracking to move the game's camera, and a casual mode that allows players to steer with their hands, similar to last year's…