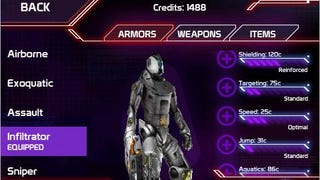 Ngmoco's first-person shooter Eliminate hit the iPhone and iPod Touch yesterday sporting a unique pricing system and some pretty slick multiplayer gaming.
Kai Huang, Peter Moore and Neil Young forecast a grim future for physical media at the University of California at Berkeley's PLAY Conference this past weekend.
Whatever I saw (and at this point, it's reduced to a hazy recollection), it didn't look as nifty as this trailer. And it didn't look half as good as the game itself plays — but I'll tell you more about that tomorrow when an embargo expires.