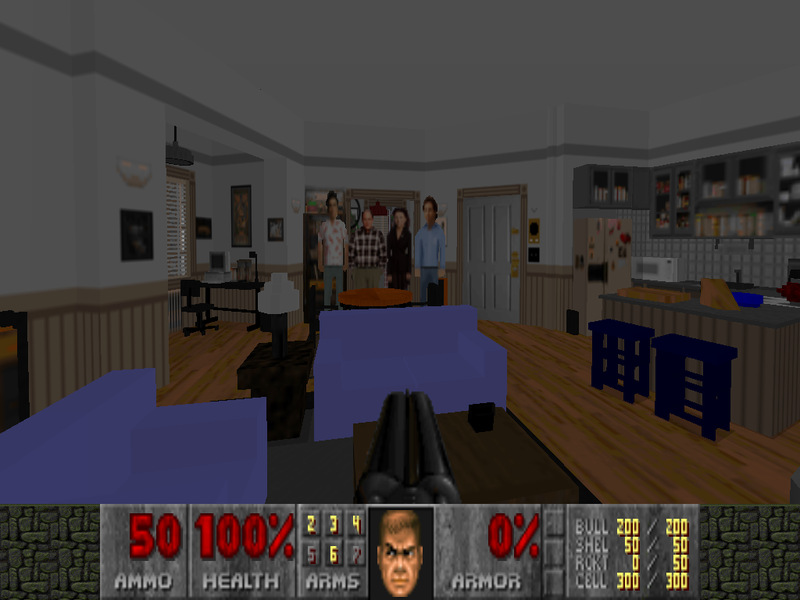 You think you've seen everything now? So has John Romero.
A group of Doom enthusiasts created a super impressive megawad, a pack of 32 maps, called Ancient Aliens, where players have to discover the truth about the origins of human civilization.

This is a proper, literal, speedrun from Zero Master. He runs, it is speedy. The 23m03s time is also relatively legit - no glitches or tricks past the use of glides. Those involve coaxing the player's 32x32 unit hitbox through 32 unit gaps as a shortcut, or to skip collecting a few keys.
Made from found objects, old circuit boards and action figure parts, artist Jason Hite's miniature sculpture of Doom II's final level "The Icon of Sin" is just as incredible and iconic as the level itself.
Digital artist Eric Ridgeway has added a few more pixels to the classic monsters from Doom and Doom II, making them all the more horrifying.
Why do we bother putting out new games when there's so much life left in the old ones? Zandronum forum member mr fiat takes the classic Doom 2 multiplayer deathmatch and replaces the marines with cars, complete with dashboards. I want to play this right now.