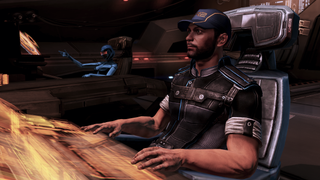 Recently there has been a lot of discussions about the need for diversity in video games. There has been a lot of attention given to the call for inclusion of more female characters, of more gay and lesbian characters, and more characters of racial minorities. Today I'm here to talk about another group that is often…
You might have a hard time playing Final Fantasy XIV: A Realm Reborn if you're new to the massively multiplayer online role-playing scene, but physical disability won't get in your way. The AbleGamers foundation has awarded Square Enix's well-received redux its Accessible Mainstream Game of the Year award.
With a (mostly) disappointing launch lineup and some niggling problems, it's easy to get down on Microsoft's Kinect. Try sparing a thought, though, for the parents of a four year-old autistic boy, for which it's been a revelation.
Although you might expect music based games like Guitar Hero to appeal to visually impaired gamers, they do tend to rely on on-screen cues which makes following a tune difficult/impossible. Open-source Guitar Hero clone Frets On Fire lends itself to experimentation, so Eelke Folmer - a usability Professor at Nevada…