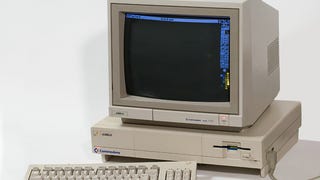 July 23, 1985. Please standby for the presentation of the new Amiga 1000 from Commodore Business Machines.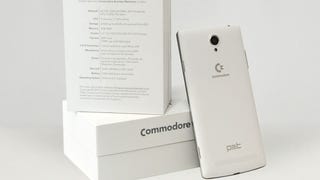 Commodore, a company most famous for their C64 and Amiga computers, went bust in 1994. The brand, however (much like Atari's) lives on, and it's this week been resuscitated in a strange and curious place: the mobile phone market.
The Commodore 64 turns 30 today. Reams of copy have been written in tribute to this machine. It wasn't the first personal computer, but it truly was one that democratized them to millions of middle-class households. Releasing in August, 1982, it stepped into the breach a year later when console video gaming, as we…
Jack Tramiel, a Holocaust survivor and the tech visionary who founded the company that created the legendary Commodore 64 computer, died on Sunday at the age of 83, Forbes reports. We'll have more on Tramiel's great legacy later.
Thanks, Marshall Alexander! Were it not for your heart-meltingly cute papercraft renditions of 70s/80s game machines, we don't know how we would have made it through Monday. But make it we did, clutching that little C64 to our hearts all day long. Hit the link below for the papercraft templates in question.
Get me Valve on the phone. Tell Lombardi that the Portal prequel dev team can go home - their services are no longer required. And yes, that Portal fan mod can sling its hook too. The Commodore 64 remake 'Shotgate' has rendered both games utterly pointless. Yes, it's a Portal clone for the C64. No, it's not in 3D and…
OK, this is about as Commodore as Phil Harrison's Atari is Atari, but still. There's a Commodore logo on the thing, it's called a Commodore and it even shares that common Commodore aesthetic, so it'll do. The Commodore Netbook is the first machine to hit the showroom floor following the brand's reanimation, and while…