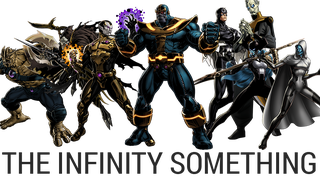 Marvel's universe-spanning "Infinity" event is coming to turn-based social RPG Avengers Alliance, where it will hopefully make more sense. I am so lost in space right now.
Avengers Alliance, the oddly-compelling Marvel-themed turn-based role-playing game that I had serious trouble tearing myself away from on Facebook, is now a free iOS game. This is not good.
Avenger's Alliance is a single-player turn-based role-playing game, but it's also a competition, with players vying for top positions in seasonal PVP tournaments. Season five is around the corner, and players that fight harder than most have a chance to secure the punishment they so richly deserve, courtesy of artist…
I've been playing far too much of Marvel's Avengers Alliance on Facebook lately, or maybe I've been playing the right amount, as I had just enough command points to recruit the fourth wall-breaking Merc with a Mouth into my party. Now it's really a party.