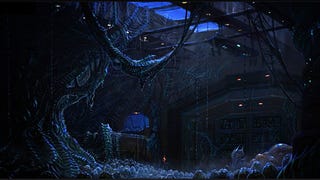 Obsidian Entertainment's Aliens role-playing game for Sega, known commonly as Aliens RPG and less commonly as Aliens: Crucible, is dead. But recently leaked footage of Aliens RPG means it is still not yet forgotten.
The rumors were true. Sega's Aliens role-playing game, previously in development at Obsidian Entertainment, is as dead as games can get. The title's developer and publisher both confirmed today that development on Aliens RPG has ceased.
An ex-Obsidian developer's Linkedin profile lends further credence to rumors that Sega's action role-playing game set in the Aliens universe is no longer a going concern.