Sources tell Kotaku that Sega has pulled the plug on their upcoming Aliens Roleplaying Game under development by California-based developer Obsidian.
We've also been told that Obsidian, no longer working on the Sega project, laid off more than 20 people last night. With lack of official confirmation from anyone at the two companies involved, take this with a grain of salt.
Aliens Roleplaying Game was a title that Obsidian said would be "instilled with the action of Aliens and the terror of Alien" and take place in the "heart of science fiction horror." The title was under development for the PC, Playstation 3 and Xbox 360.
Obsidian, located in Irvine, first worked on Star Wars Knights of the Old Republic II: The Sith Lords. They also created a number of Neverwinter Nights 2 expansion packs.
In a thread on the still-active forums for the Aliens Roleplaying Game, a developer said earlier this week that they would like to show the game at E3 or the New York Comic Con but that it was up to Sega.
G/O Media may get a commission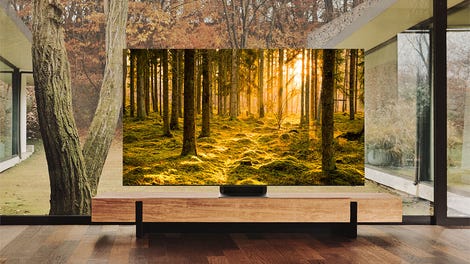 Up to 40% off
Samsung Smart TVs
We've also heard that the future of Gearbox-developed Aliens: Colonial Marines is also in doubt, with Sega reviewing the title. Of course, this is a rumor that has surfaced before.
The rumors come the day after Sega announced that a new Aliens vs. Predator game coming out in early 2010. In that announcement Sega said they had "strategically updated the release of the other upcoming Aliens titles currently in development within its portfolio."
"The innovative new AvP game presents an exciting opportunity for us," CEO of SEGA West, Naoya Tsurumi, said at the time. "It represents a fantastic addition to our growing Aliens franchise and the reinvention of one of gaming's most cherished iconic titles. By adjusting the release of our other Aliens titles to accommodate it, SEGA will ensure that every title lives up to the high expectations of Aliens and AvP fans."
The rumor also lands after Sega announced not so hot financials and plans for lay offs days ago.
Emails to Sega, Obsidian and Gearbox have not yet been returned.
Update: Sega just replied saying they "do not respond to speculation or rumor questions."