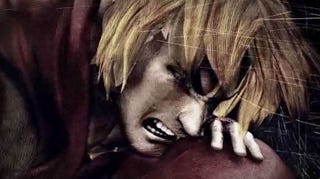 Next Spring, Capcom is bringing Super Street Fighter IV to game shops. It, however, won't be bringing the game to arcades.
"So, unfortunately, I'm sorry to say to arcade fans out there: there won't be an arcade version of this," Street Fighter IV producer Yoshinori Ono told website GamesReactor. I think a lot of people were kind of requesting an arcade update. I know that, in some parts of the world, it doesn't really matter if there's an arcade version or not," he told GamesReactor.
"But certainly in Japan and the rest of Asia and some parts of the Oceania, there's still a lot of people playing in arcades. So, I'm sorry to disappoint them but this time its going to be Xbox 360 and Playstation 3 only affair."
That's a shame. A damn shame.
Ono Interview [GamesReactor via http://www.examiner.com/x-6894-SF-Console-Game-Examiner~y2009m9d29-No-arcade-version-for-Super-Street-Fighter-IV">Examiner via Gamer Center]