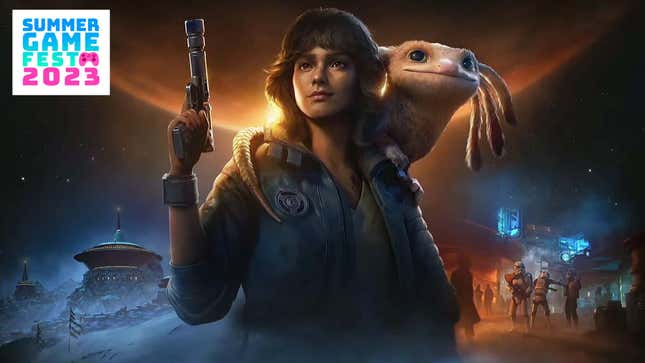 On June 11, during Xbox's big not-E3 showcase, we got our first real look at Star Wars Outlaws, Ubisoft's big open-world Star Wars game that's being developed by Massive, the same folks behind the popular Tom Clancy's The Division games.

While the trailer was a bit short, Ubisoft followed it up with a longer gameplay video during its Summer Game Fest Ubisoft Forward. Between these videos and a developer walkthrough, I was able to learn a lot about this next big Star Wars game, which is set to launch on Xbox Series X/S, PlayStation 5, and PC sometime in 2024.
---
Kotaku is covering everything Summer Game Fest, from the main show on Thursday to other events happening throughout the next week. Whether you're into larger-than-life triple-A games or intimate, offbeat indies, you can keep up with all things SGF here.