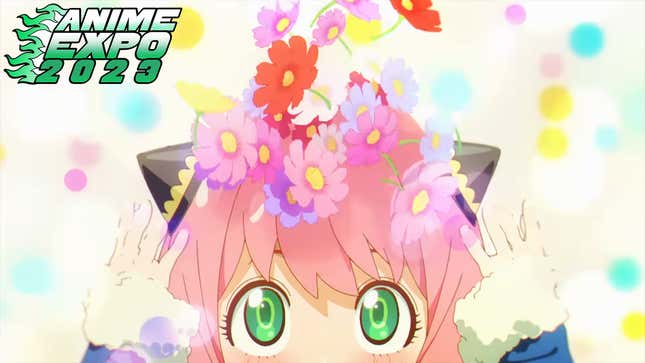 It's no secret among anime fans that Wit Studio's herculean efforts on earlier seasons of the mega-popular Attack on Titan and sleeper hit Vinland Saga helped make each series a household name in the anime industry. While both shows have since been passed on to Mappa, and fans have growing concerns over whether animators in the industry working on such shows are being overworked, George Wada, president, CEO, and producer at Wit, told me that his studio's uncommon collaboration on Spy x Family helps prevent worker crunch.
Vinland Saga Season 2's Farming Arc Is Planting Seeds For A Phenomenal Payoff
Read More: Celebrate Attack On Titan Maker Wit Studio's 10th Anniversary With These 10 Anime

Speaking with Kotaku at Anime Expo 2023, Wada revealed that Wit Studio's collaboration with fellow animation studio CloverWorks (the makers of Wonder Egg Priority) to produce Spy x Family, his favorite anime at the moment, is an unheard-of practice within the anime industry.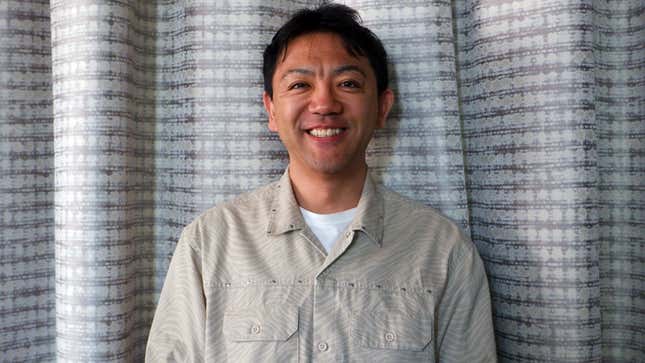 "Each studio has its own color and own way of doing things so it's really, really hard in most cases for multiple anime studios to be working together on a single series," Wada told Kotaku. "And I believe it was possible only because it was Spy x Family."

On the production side of Spy x Family, Wada revealed that Wit and CloverWorks split the workload in half episode-wise. Under this model, Wada says fans can "see all the good parts of Wit and CloverWorks melded together to create Spy x Family" while also providing new seasons of the show at a pace that matches fans' expectations.

Why Wit isn't working on Attack on Titan and Vinland Saga anymore
As mentioned, Wit is no longer animating Attack on Titan or Vinland Saga. Instead, both anime's latest seasons are being made by studio Mappa. When I asked what led to Wit passing the baton to Mappa twice, Wada said it was because handling those shows didn't work with Wit's production cycle.
"There was a schedule set by like the manga side saying, 'Can you air it on this and this date' and it just did not mesh with the studio. We can't really create something with that schedule because the fans want to get the show sooner than later," Wada said. "On the other hand, Spy x Family is created with CloverWork so we can give it to you sooner."

Wada's comment about the timeliness of Spy x Family's production cycle is important to note because fans had previously bemoaned that it took Wit four years to release the second season of Attack on Titan.

When asked what Wit does to prevent its staff from having to crunch in order to complete an anime series, Wada responded by saying the first thing Wit does is get a good budget for an anime project so it can ensure its staff is being "properly paid."

"We hire the creators as employees so that we can give them a salary," Wada said, adding that Wit plan on having a "tag team" between employee creators ad freelancer to help create "great anime."

To improve the working conditions in the anime industry, Wada suggests that studios make each creator a full-time employee so that, while they're in the negotiation process, they can fight for a more reasonable schedule to ensure that all the creators can have good working conditions with ample pay and "not too much crunch time."

Read More: Spy x Family's Loid Actor Says His Favorite Anime Scene Isn't In The Manga

Wada thinks family-oriented shows are going to be the new wave in anime
When asked whether he thought that the rise in popularity of family-oriented shows like Spy x Famly and Ranking of Kings was indicative of a new anime trend moving away from battle anime featuring power fantasy characters, Wada said he thinks it is, stating that it's good to have more shows that casual fans can enjoy, especially if they don't enjoy battle anime.

"You had your Demon Slayer, you had your Attack on Titan, but now it feels that there's a new wave of anime genres coming in. Now that anime is becoming more prominent with [even] more fans, you're gonna have a lot more casual watchers as opposed to the hardcore watchers," Wada said. "It's nice to have shows that people can watch and have fun together. That might be why shows like Spy x Family and Ranking of Kings [are] getting up there in popularity."

---
Kotaku is covering everything at Anime Expo 2023, including big announcements at panels and exclusive one-on-one interviews with the industry's biggest creators. Whether you're a seasoned anime fan or a newbie, you can keep up with all things Anime Expo 2023 here.