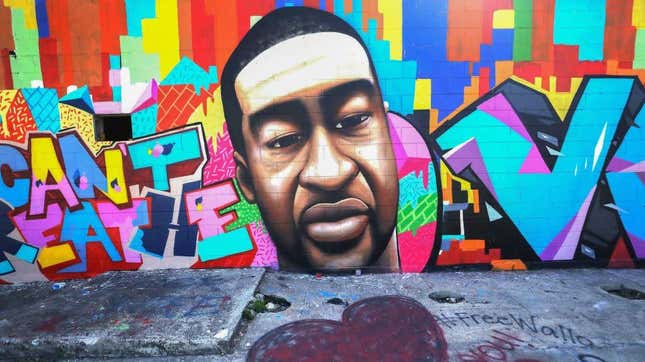 Ron Johnson, Global Head of Consumer Products at Riot Games, has resigned from his position after saying that the murder of George Floyd by police was caused by his "criminal lifestyle", comments Riot later described as "abhorrent" and "against our values."

The 3 Best And 3 Worst Korok Challenges In Tears Of The Kingdom
As ESPN reports, Johnson's resignation was announced to the company on Thursday night by Riot Games CEO Nicolo Laurent, who sent an internal message saying that while "we must respect that everyone is entitled to their own political views", Johnson "exercised really poor judgment here".
"It resulted in a post that was harmful to many of us and our broader community", the message continues. "It was insensitive and in this moment, it undermines the commitment we've made to stand against all acts of injustice, racism, prejudice, and hate. It also hinders our ability to create an inclusive environment for our entire community: Rioters, players, and partners alike."

The memo concludes with "Ron understands this and recognizes that he will be ineffective as a leader at Riot going forward. As a result, he has resigned, effective today."
Johnson had been on leave pending the results of an internal investigation into the comments.
UPDATE: Riot Games issued the following statement to Kotaku regarding the matter:
Ron Johnson is no longer employed at Riot Games.

The sentiment expressed in the image in question is abhorrent and runs directly counter to our values and our belief that addressing systemic racism requires immediate societal change, something that we're committed to working toward.

As we shared last week, Riot is taking thoughtful and deliberate action to help combat racism and injustice in the communities where we work and live. To start, we're committing $1 million to areas where we know we can make an impact, including justice reform, long-term solutions to address racial bias, and support for local Black-owned businesses. We're also striving to change the face of our industry and create opportunities, including by investing $10 million in founders underrepresented in the games industry and helping create a future pipeline of underrepresented talent for the gaming and tech world.

We know there is much work to be done, and we vow to do our part.