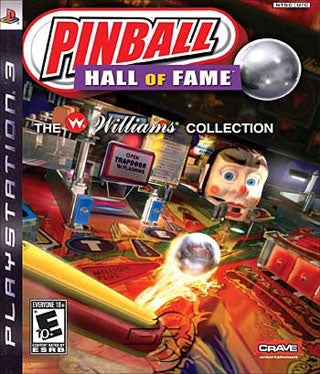 Crave's excellent Pinball Hall of Fame: The Williams Collection will be getting a pair of high-definition ports this summer, apparently. The Xbox 360 and PlayStation 3 versions of the game just showed up at GameFly.
And you know, to the best of my knowledge, that's news. Good news, I'd think, because the Wii and PlayStation 2 versions of the collection, full of classic pinball tables like Black Knight, Fun House and Pin*Bot were surprisingly well done. Here's to hoping they expand the list to include other Bally Williams pinball classics.
GameFly shows a June 12th release date for the North American version. We'll bug Crave Entertainment to see if they will admit to being guilty of publishing the thing. Oh, they'll talk. They'll squeal like stuck pigs.
Pinball Hall of Fame: The Williams Collection [GameFly via NeoGAF]