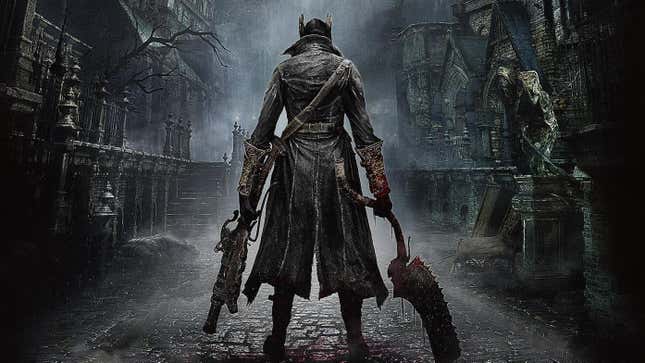 The PlayStation Plus Collection is one of the best things the PS5 has going for it. Unfortunately, Sony's killing it, and current subscribers only have a few months left to claim certified bangers like Bloodborne and Resident Evil 7 before the curated collection disappears for good.
Thank You, PS Plus, For Making My Backlog Even Bigger
Sony broke the news on Wednesday in a new PlayStation Blog post about upcoming PS Plus games. "We also wanted to provide an update on the PlayStation Plus Collection that has been offered as a benefit to PlayStation Plus members on PS5 since 2020," read a paragraph buried at the end. "On May 9 the PlayStation Plus Collection will no longer be offered. If you haven't redeemed the titles in this collection yet, you can still do so until May 9, which will enable you to access those titles even after this date for as long as you remain a PlayStation Plus member."
What games are in the PS Plus Collection?
Announced alongside the launch of the PS5, the special collection includes 19 games (Persona 5 was previously removed), including a bunch of big-first party blockbusters from Sony's back catalog:
Batman: Arkham Knight
Battlefield 1
Bloodborne
Call of Duty: Black Ops 3 (Zombie Chronicles Edition)
Crash Bandicoot N. Sane Trilogy
Days Gone
Detroit: Become Human
Fallout 4
Final Fantasy 15
God of War
Infamous Second Son
Monster Hunter World
Mortal Kombat X
Ratchet and Clank
Resident Evil 7: Biohazard
The Last Guardian
The Last of Us Remastered
Uncharted 4: A Thief's End
Until Dawn
How do I claim the PS Plus Collection games for free?
All good things must come to an end I suppose, but fortunately the collection will still exist for paid subscribers who claim the games before the May 9 deadline. To do that you simply:
Go over to the PS Plus tile on the far left of the PS5 homescreen
Select it and scroll all the way to the bottom until you see the "PlayStation Plus Collection icon"
Select view games, select each one, and choose "Add to Library"
The games will then be available to download and play whenever you want as long as your PS Plus subscription is still active. Anything you don't claim before the collection goes away will revert back to its standard price in the PlayStation Store.
The program started as a great way to pad players' backlogs when they first bought a PS5 and didn't have many new games for it, and also functioned as an abridged list of some of the biggest games from the PS4 era. While some of the games are also included in the broader PS Plus library exclusive to pricier Extra and Premium subscriptions, it was a great extra perk for those who just wanted to pay the bare minimum in exchange for online multiplayer and free access to a couple of new games each month.