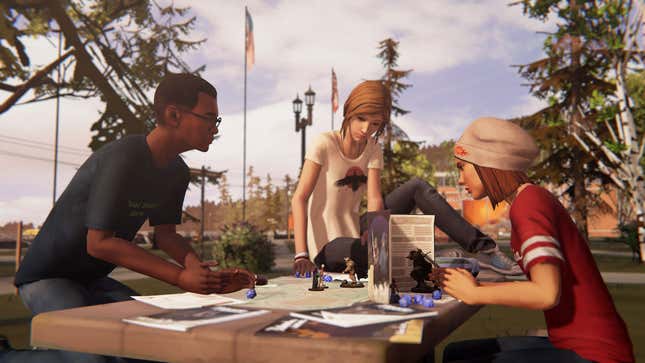 If you're a PlayStation Plus subscriber, you're in for a pretty sweet time starting on January 17. And if you're not, the first catalog update for 2023 is tough to say no to. The latest injection of games to Sony's subscription service features some undead co-op slaying, Super Saiyan shenanigans, a couple of classic games, and much more.
The Top Ten Most Played Games On Steam Deck: March 2023 Edition
The PlayStation Plus subscription service, much like other gaming subs, regularly updates with new games every month. The service is spread across three tiers, Essential, Extra, Premium, which each cost $10, $15, and $18 a month respectively. Premium gets you the largest catalog (it's the only tier that nets you access to PSX games) as well as letting you take advantage of Sony's game streaming service (once known as PS Now). This month's highlights include Back 4 Blood, Dragon Ball FighterZ, Devil May Cry 5, Just Cause 4, Life Is Strange: Before the Storm, and Syphon Filter 3, among others.
In a blog update, Sony laid out the following additions to PS Plus Extra and Premium tiers:
PS Plus Extra and Premium PS4 games
Back 4 Blood
Dragon Ball FighterZ
Jett: The Far Shore
Just Cause 4: Reloaded
Life Is Strange: Before the Storm
Life Is Strange
Sayonara Wild Hearts
Omno
Erica
PS Plus Extra and Premium PS5 games
Back 4 Blood
Devil May Cry 5: Special Edition
Jett: The Far Shore
Just Cause 4: Reloaded
If you're on the Premium tier, you'll also get the following PlayStation One classics:
Syphon Filter 3
Star Wars Demolition
Hot Shots Golf 2
If you haven't played Devil May Cry 5 yet and you like stylish hack-and-slash action, it should probably be your first download of the lot. Otherwise, I definitely recommend giving Syphon Filter 3 a spin. The stealthy action series never reached critical acclaim quite like Metal Gear Solid did, but it's definitely a pleasant trip down PlayStation memory lane. Let's not resurrect the Snake vs. Gabe wars in the comments though, please. (Obviously Snake wins.)