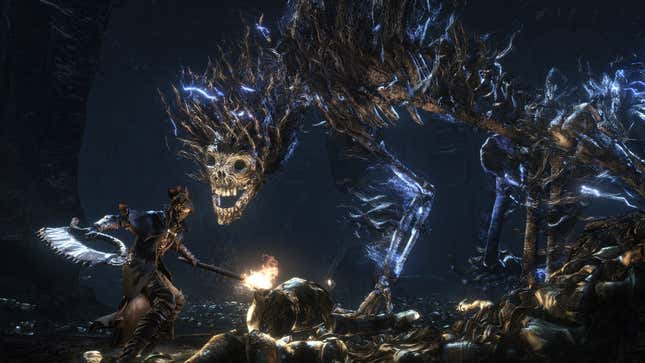 PlayStation 5 users will have access to a new PlayStation Plus benefit known as the PlayStation Plus Collection, today's showcase revealed, which will provide a wide variety of PlayStation 4 games on the new console.

Some of the available games include God of War, Bloodborne, Final Fantasy XV, Mortal Kombat X, Until Dawn, The Last Guardian, The Last of Us Remastered, Persona 5, and Resident Evil 7: Biohazard.
Tears Of The Kingdom's Newspaper Questline And The State Of Hyrulean Journalism
Update (10/28/2020, 12:25 p.m. ET): PlayStation Blog has published a full list of PlayStation Plus Collection games. While many were announced previously, Crash Bandicoot N. Sane Trilogy and Call of Duty: Black Ops III have been added to its offerings. Here's what players can expect:
Bloodborne
Days Gone
Detroit: Become Human
God of War
Infamous Second Son
Ratchet and Clank
The Last Guardian
The Last of Us Remastered
Until Dawn
Uncharted 4: A Thief's End
Batman: Arkham Knight
Battlefield 1
Call of Duty: Black Ops III – Zombies Chronicles Edition
Crash Bandicoot N. Sane Trilogy
Fallout 4
Final Fantasy XV Royal Edition
Monster Hunter: World
Mortal Kombat X
Persona 5
Resident Evil 7 biohazard
PlayStation Plus Collection will be available on November 12 alongside the launch of the PlayStation 5.