When society is annihilated by World War IV and archaeologists from the year 3,000 examine the paperwork our society left behind, what will they think of us? Twenty smart 'Shoppers put their best and brightest foot forward, including overall winner seivewright inside!
arniejolt (2) had the best of the Earthworm Jim homages. musickkid43 (10) gets a nod for his WarioWare reference. halfbeast (7) blended the 'Shop Challenge with Fez, getting a finalist's bid. xX_cringer_Xx (18) had a topical reference using multiple images.
I'm loath to call out self-referential 'Shops but the one from RevRain (12) was particularly inspired. BigMike McCarthy (4) had the first and best of the thrown-remote memes. The 'shop from Kobun (8) requires some knowledge of Looney Toons, preferably acquired on Saturday mornings. Pan1da7 (11) supplies a lesson we can all learn from, in animated-gif form.
My overall winner, though, is seivewright. Maybe he's bludgeoning a video game meme, but that falling adventurer/non-adventurer looks like the icon for the old NES Adventure series, and the irony is good enough to get a final thumbs up from me.
Thanks to all who entered. New 'Shop contest tomorrow.
Angryrider

arniejolt

AttorneyAtMusic

BigMikeMcCarthy

EdificeComplex

GiantBoyDetective

halfbeast

Kobun

Laodicea-Dude

musickid43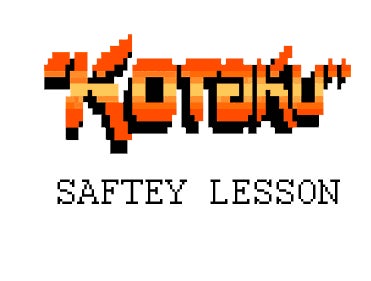 pan1da7

RevRain

seivewright

Shockdrop

Stuart.C

The Password is Taco

Trojan211

xX_Cringer8_Xx

Zachary Jera

zHammer